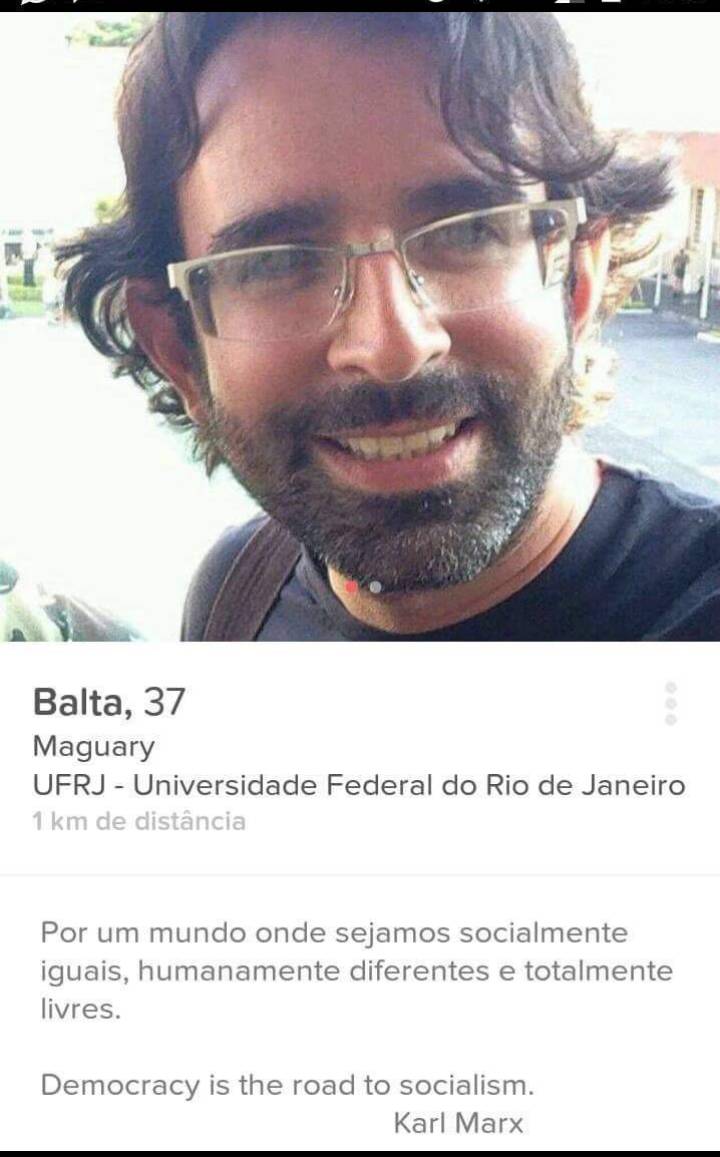 Brazilian Army Captain Willian Pina Botelho posed as Baltazar "Balta" Nunes in a fake Tinder profile and set out to seduce members of left wing anti-government protest movements in order to infiltrate them.

Botelho's Tinder profile sported fake quotes from Karl Marx and a desire to meet "leftist" women. Through one of the women he met, Botelho was able to identify 21 protesters who were subsequently arrested on his say-so and held without a hearing or access to attorneys. Finally, a judge discovered what was going on and ordered their release, condemning their arrests.
Subsequently, Botelho's real identity was linked to his Tinder alias, and the story began to unravel. The Brazilian Army has confirmed that "Balta was working with knowledge and cooperation from the São Paulo state government."

The worst thing about these tactics is that, regardless of whether infiltration or provocation is actually successful, they have a chilling effect. One of the young people who was arrested in São Paulo wrote that, after his arrest and detention, he had no cell phone. He stayed at the house of a friend, and didn't use the internet at all. "Torci também para que eu não ficasse paranoico," he said—I hoped I would not get paranoid.

And this is perhaps the most important thing to take away from the Tinder infiltrator. As Kate Wilson put it, "this stuff happened to us because we were doing something right. Don't be scared by what we're saying. Be aware."
Spies Use Tinder, and It's as Creepy as You'd Think
[Dia Kayyali/Motherboard]