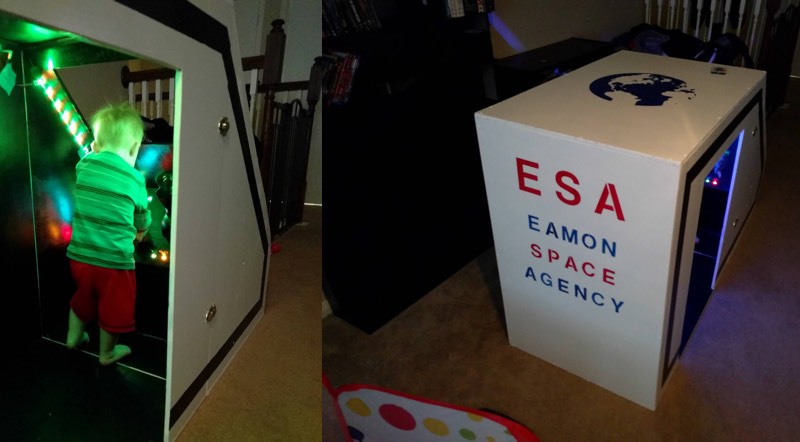 Check out this incredible spacecraft made by IMGURian revmuun for their beautiful one-year-old baby boy. What a fantastic wondrous thing to build for your kiddo!
About the image below, revmuun says, "You can see him playing with the control panel. You can also see the hinges that help detach the control section from the body for easier transportation."

"My sister is an architect major and she laser-cut the stencil we used for the earth on top."
"When I originally designed this, the door gave a 2 inch clearance for my son to walk in. By the time I completed it, he had grown enough that he has to slightly duck."