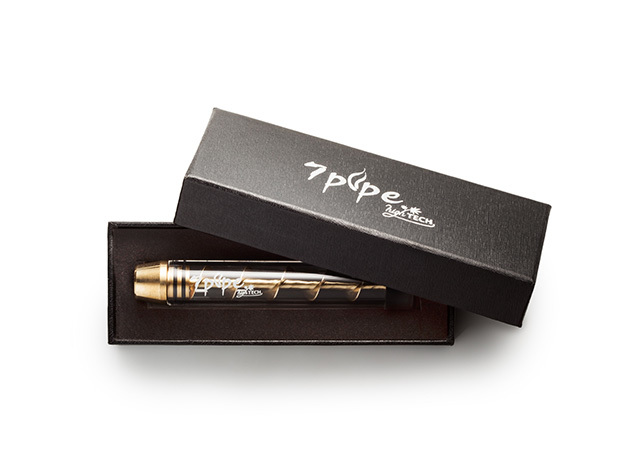 The Twisty Glass Blunt is an intriguing product that claims to abolish the need to ever buy or use rolling papers. How does it work? I had to see for myself.
Built with a German-engineered glass tube and inner corkscrew, the Twisty Blunt is designed to give you the smoothest hits you've ever taken—and it look pretty good, too. Its designed with Infini-Cherry technology, which means you only have to light up once rather than between every pull.
All you have to do to get started is pack the chamber, twist the screw, and light up. When you're done smoking, twist the screw out and the ash leaves the glass, with barely any clean-up involved. Once you try it, I promise you'll never want to roll one up again.
And since the Twisty Glass Blunt is so compact and comes with a microfiber bag, you can take it with you wherever you go. For a limited time, the Twisty Glass Blunt is on sale for just $44.99.