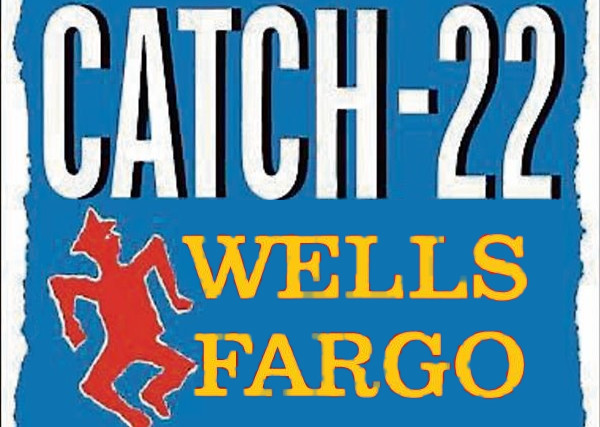 When you sign up for a Wells Fargo account, you're required to sign an arbitration "agreement" giving up your right to sue the company, and requiring you to have your case heard by an arbitrator paid for by -- and dependent on -- Wells Fargo instead.
At least 2,000,000 times, Wells Fargo employees were pressured -- on pain of termination and lifelong blacklisting from the finance industry -- into opening fake accounts in their customers' names. These accounts existed solely to accrue fees, which, in many cases, made their customers overdrawn (or simply generated suspicious seeming queries against their credit records), and when that happened, their credit records were dinged, which can cost you a job, a loan -- even your house if you can't refinance your mortgage.
Now those millions of defrauded people are trying to sue Wells, and Wells is arguing that the binding arbitration agreements on accounts that you didn't open are also binding -- that by having your signature forged on a fraudulent application, you waived your right to sue.


What's worse? Courts are buying it.
In dismissing one large case seeking class-action status in California, a federal judge ruled last year that it was not "wholly groundless" that customers could be forced to arbitrate over accounts they had never agreed to. That case is now being settled, according to legal filings.

In a statement, Wells Fargo said it was working with customers to reimburse any improper fees. If the issues are still not resolved, the bank offers free mediation services. Arbitration, the bank said, is a "last resort."
Wells Fargo Killing Sham Account Suits by Using Arbitration
[Michael Corkery and Stacy Cowley/New York Times]