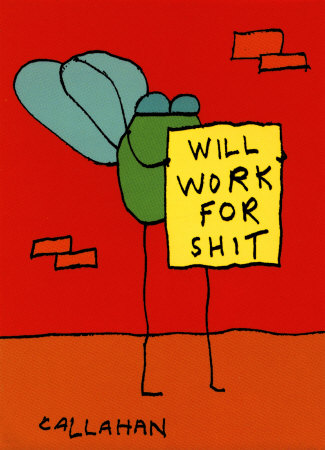 Quadriplegic alcoholic John Callahan was one of the most controversial American cartoonists from the age of newsprint. Now he may finally be getting a long-awaited film about his life starring Joaquin Phoenix and directed by Gus Van Sant.
Check out some of his stuff on his archival site. This gives a sense of the work:
His autobiography is well worth a read if you like sick humor.
• Joaquin Phoenix, Gus Van Sant Eye Reunion for Biopic on Famed Cartoonist John Callahan (Variety)