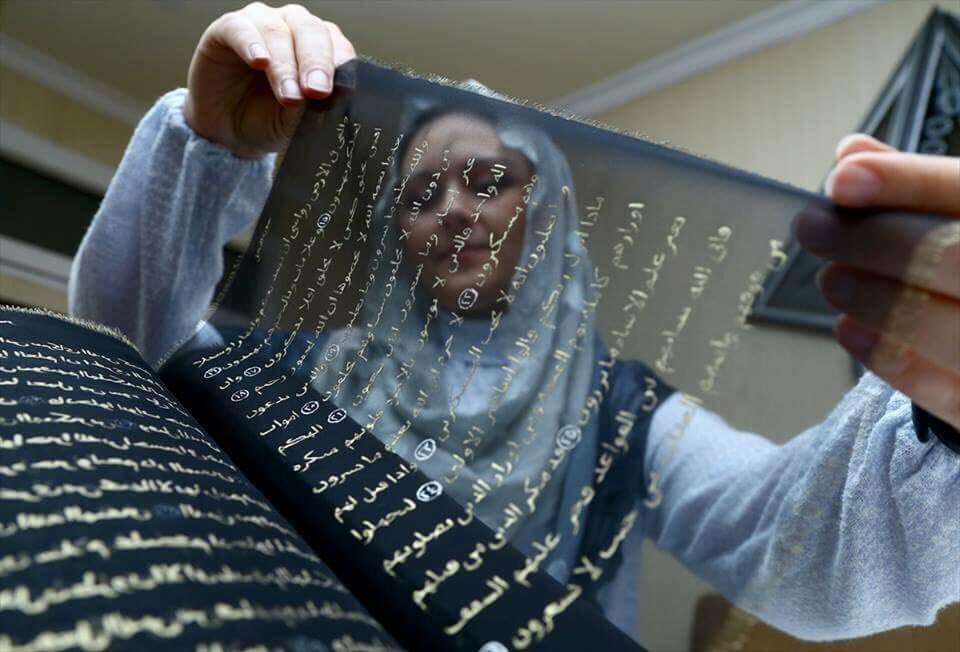 Azerbaijani artist Tünzale Memmedzade spent three years writing out the Quran in gold ink on transparent black silk, and the effect is just beautiful.
When she began the project, she could find no evidence that the entire Quran had ever been written out on silk before.
When laid flat on the pages below, each page becomes opaque. Remarkable artistry and dedication!
• Artist spends three years writing out entire Quran on transparent silk pages (via)