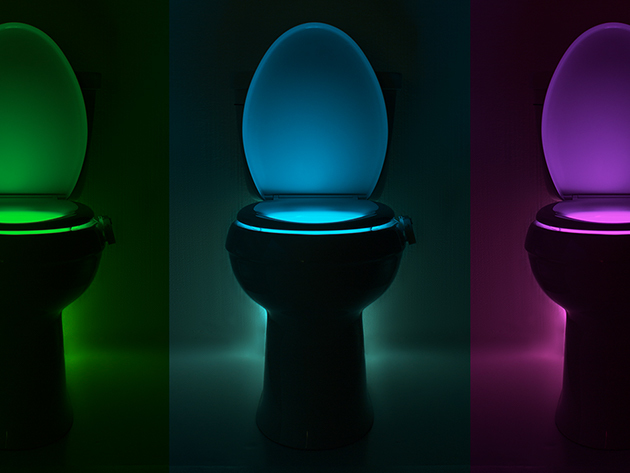 Turning on the light makes it almost impossible to get back to sleep after a late-night trip to the bathroom. The close-only-one-eye trick almost works, but you'll be hard-pressed to teach that to a potty-training child.
The IllumiBowl 2.0 solves this annoying problem by turning your toilet into a motion-sensitive night light. To install, simply stick it to the side of the bowl with its suction cups. Powered by 3 AAA batteries, IllumiBowl shines in your color of choice and includes 3 levels of brightness.
Bring some glowing flair to the lavatory with brilliant light-cycling patterns. This useful and amusing bathroom accessory has temporarily dropped 25% in price to just $14.99. It retails for $19.99, so pick up your discounted toilet light.