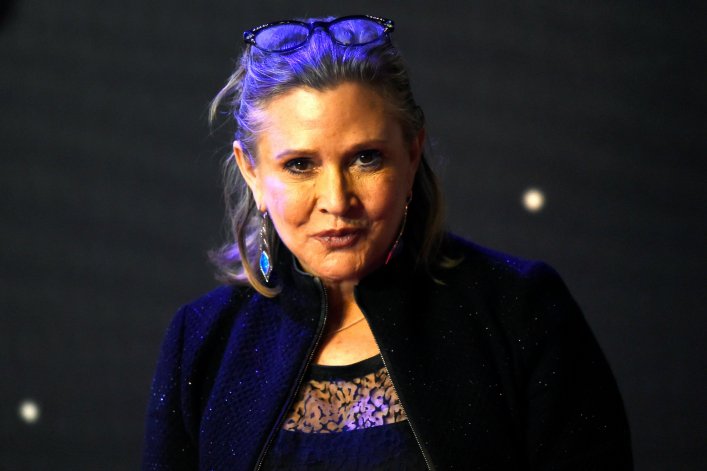 Star Wars star Carrie Fisher suffered a "massive heart attack" Friday while traveling from London to LAX as part of a book tour, reports TMZ. There's no news yet of her condition. Fisher lately reprised her most famous role, Princess Leia Organa, in Star Wars: The Force Awakens and in a striking cameo in Star Wars: Rogue One; her new book is The Princess Diarist. (Photo: Reuters)

Update: The L.A. Times reports that Fisher is in critical condition at UCLA Medical Center in Los Angeles.
Just prior to arrival, a pilot told the control tower that passengers who were nurses were attending to another "unresponsive" passenger."

"So they're working on her right now," the pilot said in a public recording of the conversation on liveatc.net.

According to the LAX Police Department, officers responded to Terminal 7 around 12:15 p.m., for a call of a female passenger in cardiac arrest. On arrival, they found paramedics performing CPR on the victim, according to Officer Alicia Hernandez.

Update 2: Fisher's brother tells the AP she in stable condition.
Todd Fisher, told The Associated Press that she was "out of emergency" and stabilized at a Los Angeles hospital Friday afternoon. He said he could not discuss any other details about what happened.