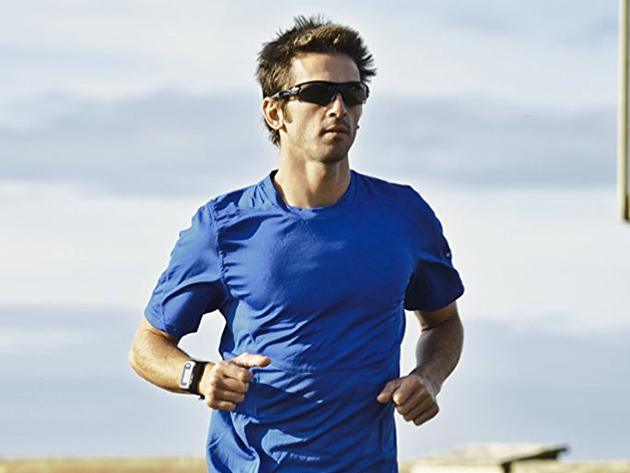 Fitness trackers are effective for gauging your progress and holding yourself accountable to your exercise goals. But competitive triathletes and multi-sport enthusiasts often need more capabilities than simple step counting and sleep monitoring. The Magellan Switch Up GPS Fitness Watch offers robust activity tracking for more intense multi-stage workouts.
With onboard GPS, this fitness watch accurately follows your location without the need for an external device. ANT+ certified networking allows it to monitor data seamlessly from other fitness sensors like heart rate monitors and bicycle power meters. By providing configurable display screens that combine data from internal and external sensors, the Magellan Switch Up acts as the central nervous system of your workout.
The included bike mount makes it a great cycling companion, and 50-meter water-resistance rating means it is safe to wear underwater as well as in the rain. Configure multiple activity profiles to represent various activities as a single workout, or keep them separate depending on your training regiment.
With this powerful device, improving your athletic performance won't require a personal trainer. For a limited time, the Magellan Switch UP Fitness Watch is on sale for 85% off, just $29.99.