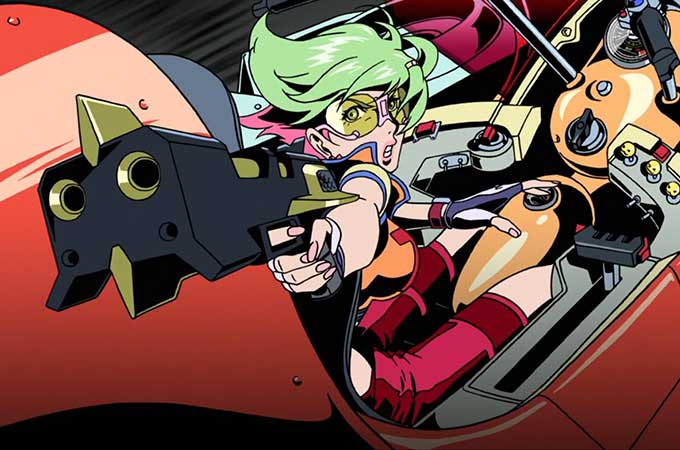 Tofugu (where my wife Carla is exec editor) has a great article about the 20 best anime movies not made by Studio Ghibli (Totoro, Spirited Away).
19. REDLINE

Often times, "anime" is defined by its lack of motion. Redline punches this "limited animation" concept in its motionless face. It's easily the busiest, most overstimulating animated film we've ever seen.

A daredevil speedster named JP enters the Redline, a high-stakes, weaponized space race that nearly took his life. But first, he's gotta get back into racing shape to challenge the best in the universe with pure speed and guts. Along his comeback trail, JP meets Cherry-Boy Hunter, a young female competitor who unearths old memories. Can JP return to form in time for the Redline? Is Cherry-Boy Hunter friend or foe? Can JP survive the intergalactic conspiracy that saturates the race?

Sure, Redline's plot plays like a giant stone soup of anime tropes: space, vehicles, aliens, and giant pompadours. Check, check, and check. The film took seven years and 100,000 hand drawings to create, all that hard work paid off. Down to its pop-art presentation, Redline is anime pulp fiction at its best. What it lacks in depth, it makes up for with an adrenaline-fueled circus of speed and action.