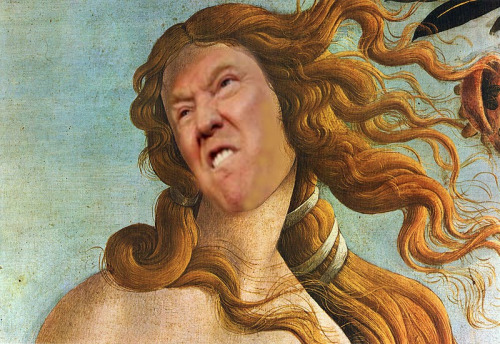 Conservatives often threaten to cut funding for public arts, humanities, and broadcasting, but will Trump actually do it? White House staffers who have seen Trump's proposal say he doesn't like the National Endowment for the Arts, National Endowment for the Humanities, or the Corporation for Public Broadcasting, so he
plans to eliminate all three
as federal programs.
Alexander Bolton at The Hill reports that Brian Darling, the former Heritage Foundation staffer turned Paul Ryan aide said:
The Trump Administration needs to reform and cut spending dramatically, and targeting waste like the National Endowment for the Arts and National Endowment for the Humanities would be a good first step in showing that the Trump Administration is serious about radically reforming the federal budget.
This is certainly not the first time a repressive regime has used government powers to try to eliminate degenerate art.
• Trump team prepares dramatic cuts (The Hill)