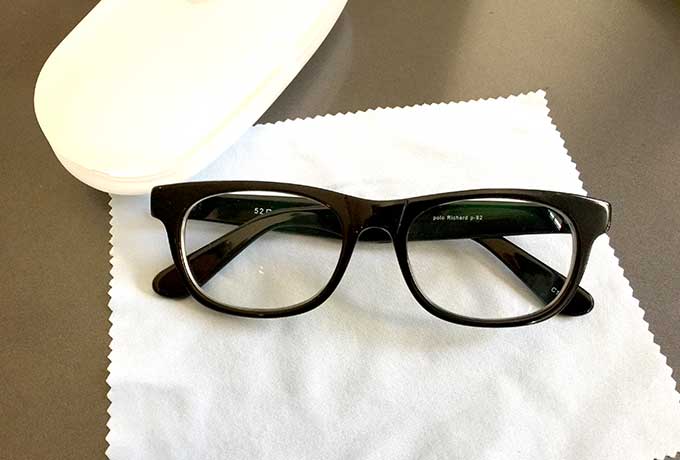 For the last 10 years, I have purchased eyeglasses online for a fraction of the price I'd have to pay at a brick-and-mortar store. I always get the same Ray-Ban Wayfarer knock-offs (above) at Optical 4 Less. They cost $29 and shipping is free when I buy two or more. There are many other online eyeglass stores, so shop around.
Today, Lifehacker has a good article on what you need to know before buying glasses online.
Pupillary distance is the distance, in millimeters, between the centers of the pupils of both eyes. It's a crucial measurement because your lenses need to be centered on your pupils. If they aren't, the glasses will likely cause eyestrain and make it hard for you to focus.

Your pupillary distance may be written on your prescription. If not, you can typically call whomever prescribed your glasses and ask, or simply go to your local optician's office and see if you can get a measurement there. There may be a fee for measuring, but it isn't likely to break the bank. You can also find plenty of online tutorials on doing this yourself, or your favorite online retailer may offer its own method for finding your PD. Warby Parker, for example, lets you submit a photo that its staff will examine to determine your proper PD.