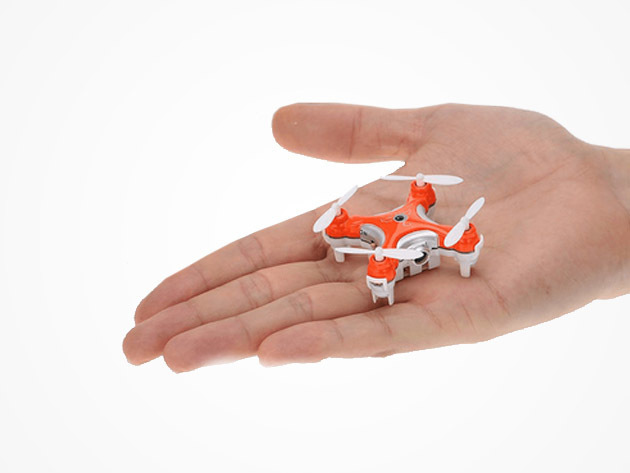 Camera-equipped drones have revolutionized aerial photography, but have contributed to a major price spike that makes drone photography a serious luxury hobby. However, airborne video novices shouldn't have to shell out hundreds for equipment, and thanks to the World's Smallest Camera Drone, they don't have to anymore.
This palm-sized whirlybird is equipped with a 0.3 megapixel camera that's ready to take high-quality video right out of the package. Employing the time-tested design of a conventional quadcopter, this drone retains all the omnidirectional maneuverability of its larger siblings in a simplified package that is easy for even first-time pilots to fly. With a 2GB memory card included, you'll be able to start recording and storing video immediately.
For a limited time, you can get the World's Smallest Camera Drone + 2GB Micro SD Card for just $26.99, marked down 46% from $49.99.
Coding
Project Management