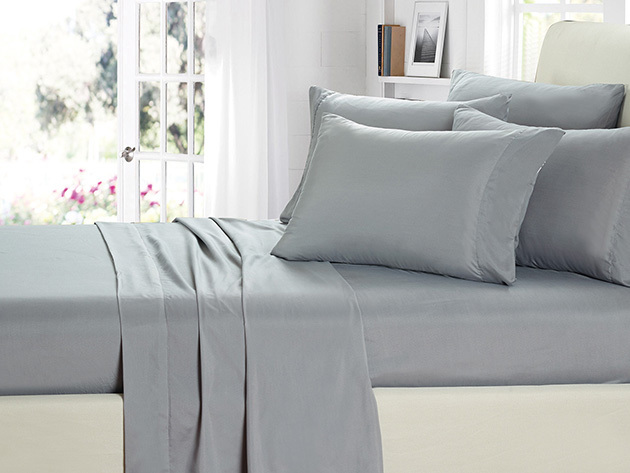 Sheets made from hard bamboo might seem like bedding for masochists, but recent advancements in textile manufacturing have allowed soft threads to be extracted from wood pulp. Bamboo is known for its fast growth and positive environmental impact, and current production methods recapture all chemical solvents used to break down the tough fibers. For an eco-friendly, extremely comfortable night's sleep, check out these Bamboo Fiber Sheets.
Blending bamboo yarn and ultra-soft microfiber, these sheets have a silky-smooth, wrinkle-free feel. The breathability of the bamboo mitigates that heat and itchiness you get from cheap synthetic sheets to help maintain body temperature and give you a sound sleep. Additionally, the fitted sheet in this set has an extra-deep pocket to fit easily around thicker mattresses.
Marked down from $175, you can ditch the dorm-quality bedspread with this 2000 Series Bamboo Fiber 6-Piece Sheets for just $39.
Coding
Project Management