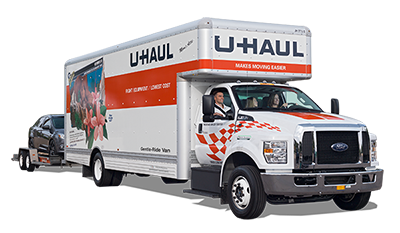 A gentleman managed to evade the police, at speeds of over 100mph, in a U-Haul. The driver made it nearly 50 miles from Santa Rosa to San Francisco, before law enforcement just gave up.
A man in a U-Haul truck escaped Wednesday night after leading law enforcement officers on a marathon high-speed chase from Santa Rosa to San Francisco, officials said Thursday.

It remained unclear Thursday why the driver was so intent in outrunning officers.

The Santa Clara County Sheriff's Office identified the U-Haul driver they were still looking for as 40-year-old Joseph Leonard Lopes of Rohnert Park. They described the U-Haul as last Ford F150 pickup truck with an Arizona license plate of AH19522.

Lopes has a felony no-bail warrant for burglary and fraud, and prior convictions for burglary, assault and weapons charges, officials said.
The chase began around 9:00 p.m. when the U-Haul Ford pickup truck ran a stop sign and drove to the left of a double-yellow line.

A Sonoma County Sheriff's Deputy tried to stop the truck, but the driver did not pull over. He got on Highway 101 and lead deputies on a chase that snaked through Santa Rosa, Rohnert Park and eventually into San Francisco, roaring along the highway at speeds exceeding 100 mph at points, officials said.
I was sure those trucks were speed limited at 65.