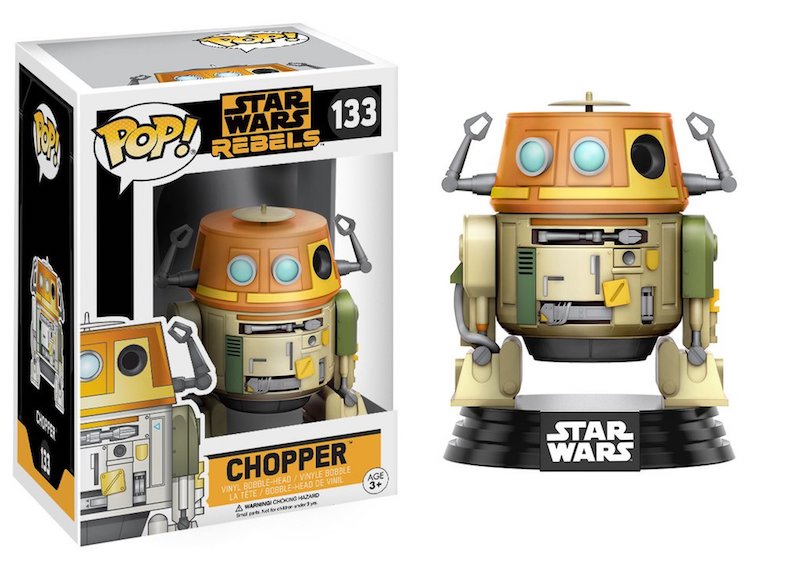 This is a beautiful model of Chopper. Star Wars Rebels C1-10P is a sociopathic astromech, and my favorite droid!

Rescued from the wreckage of a Clone Wars Y Wing fighter by a young Hera Syndulla, Chopper is one cantankerous old warrior. I've loved him the first, and watched dutifully for his appearance in Rogue One. My favorite scene with Chop is probably the one where he suggests leaving an annoying force-sensitive baby on a boobytrapped starship.
Now Chopper can hang out next to the BB-8 I never play with.
Funko Pop Star Wars Rebels Chopper Vinyl Bobble-Head Figure, 3.75-Inch via Amazon