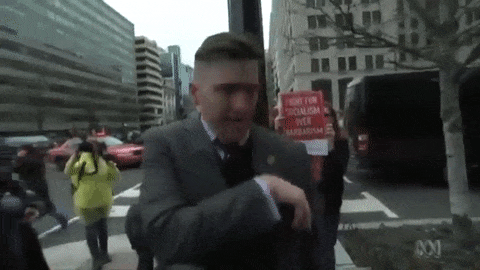 The National Policy Institute is Richard Spencer's white nationalist group, registered with the IRS as a 501(c)3 nonprofit, which can receive tax-free contributions from donors.
Spencer failed to file his tax returns for five consecutive years so the IRS automatically pulled his tax-free status.
IRS filings by nonprofits are a matter of public record and disclose things like the compensation taken home by the top-paid earners in the organization.
Spencer didn't immediately respond to messages seeking comment Tuesday. But he told The Los Angeles Times, which first reported the story, that he would appeal the revocation. He blamed it on an IRS error that led him to believe his group was not required to file tax returns.

"It's a bit embarrassing, but it's not good. We'll figure it out," Spencer told the newspaper.
US revokes white nationalist group's tax-exempt status
[Michael Kunzelman/AP]