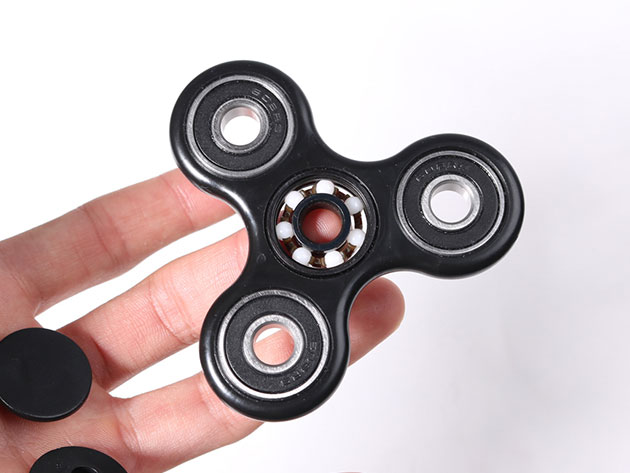 When you can't wait for the world's longest meeting to end, the mindless leg bouncing makes your boredom obvious and just annoys everybody else. Everyone knows the TPS reports need the damn cover sheet, but some sadistic colleague keeps forgetting, probably on purpose just to eat into your lunch hour. Enough is enough!
While serving a sentence in the conference room can be hellishly dull, you can zen it out by keeping your hands busy under the table (not that kind of busy, gross). This Stress Spinner helps you refocus on what matters most—that weird mole on Dave's neck. Ahem, productively getting through the meeting, that is. With a smooth ceramic center bearing, you can spin it silently to help ease your wandering mind and hone back in on the waves of corporate synergy.
After enough practice, you'll be able to pull it out of your pocket already spinning without missing a beat. Pick up this Stress Spinner for 66% off, just $19.99.
Explore other Best-Sellers in our store:
Coding + Development
Accessories 
D-I-Y Course