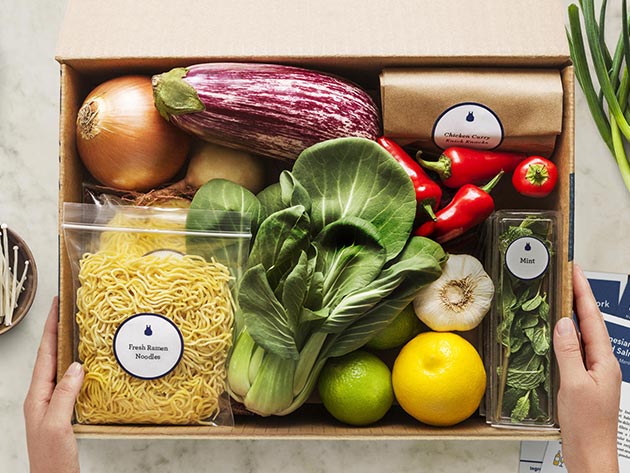 Blue Apron delivers perfectly portioned ingredients so you can cook beautiful homemade meals easily, with subscription plans that match size of your household . Or appetite.
If you want to wrangle in your restaurant habit and start cooking at home, Blue Apron eliminates the time-intensive trips to the grocery store to ensure that you have fresh, exciting ingredients on hand at dinner time. With their easy-to-follow instructions, you can try out unfamiliar flavors and pick up new cooking styles and techniques. Your meals are delivered weekly, so you can decide when you want to prepare them.
While any home-cooked meal is going to be healthier than that fast food stop on the way home, Blue Apron portions servings between 500 and 800 calories so you can easily stick within dietary goals. All ingredients are seasonally chosen and sourced from local farms so you can enjoy delicious, home-cooked, sustainable meals.
Blue Apron subscription plans are available in the Boing Boing Store.