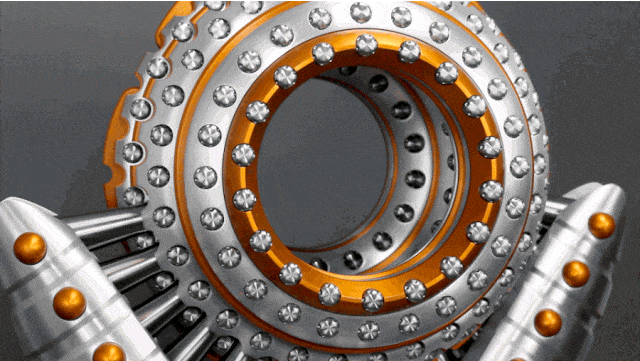 Sculptor/machinist Chris Bathgate (previously) has just come off a year of making small, clever pieces, and as a palette cleanser, he's produced the most ambitious piece to ever emerge from his workshop: Sculpture BM 792314, with over 1,000 individually machined precise parts.

Additional process notes: Even after all the parts were completed, It took two entire days to assemble everything. Threading and torquing down each of the hundreds of bolts with custom made wrenches while taking great care not to scratch or ding the finish was quite the meditative exercise. I have never held my breath so much in my entire life.

This project saw me spending many weeks with repetitive operations, so I made it a point to enjoy taking the time to refine and discover efficiencies for each step and part-program as the days went on.

There is a lot to be learned from making 440 small spacers, even when you are on part 423, something new might still occur to you.

I also had to expand my Anodizing lab to accommodate some of the larger diameter ring shaped parts. They simply would not fit in my existing tanks, but I knew they had to be orange, so I ended up refurbishing much of my anodizing line and installing new tanks just for the few parts in this work.

Over 1000 individually machined parts later, a new sculpture emerges. (Sculpture BM 792314)
[Chris Bathgate]