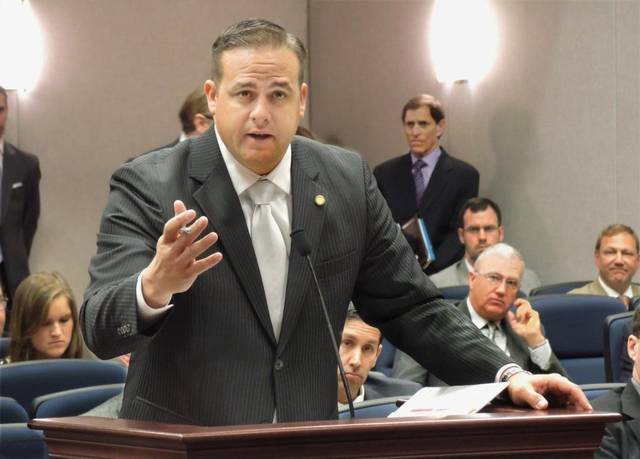 Simultaneously racist and cringe-inducing today is the aging Republiclone lawmaker, Florida State Sen. Frank Artiles, calling a black colleague a "fucking asshole," "bitch," and "girl," and declaring that he had risen to his powerful role thanks to "six niggas" in the caucus.
He didn't pronounce "niggas" the way he might in order to be clear in his meaning, obviously, and had to explain exactly which kind of racist he was later: the ironically-appropriating kind, not the white-hoods-and-nooses kind. But now that's cleared up, everything's all good.
By Tuesday night, the Florida Democratic Party had called on Artiles to resign. Negron, after initially saying little on the incident, said in a statement late Tuesday he was "appalled" by Artiles' comments — and that Artiles will publicly apologize to Gibson on the Senate floor Wednesday.

"Racial slurs and profane, sexist insults have no place in conversation between Senators and will not be tolerated while I am serving as Senate President," Negron said.

The Black Caucus has scheduled an emergency Wednesday meeting.

To Gibson and Thurston, it was clear Artiles wasn't referring to them or to any other Democrats as "niggas" but apparently to six Republicans who favored Negron for the job over Sen. Jack Latvala of Clearwater.