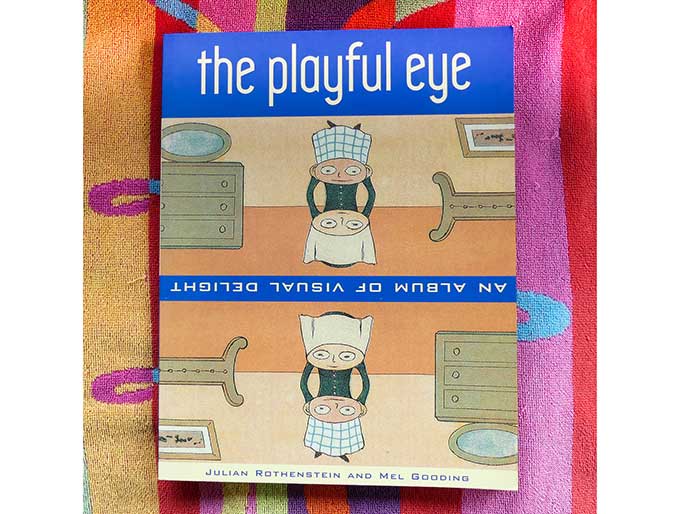 These vintage cards and old placards display optical illusions, visual witticisms, hidden images, rebuses, and artistic paradoxes from yesteryear. They were the equivalent of Gifs back then — eye candy worth sharing. Here they are gathered in a oversized paperback for your entertainment and amazement.
The Playful Eye: An Album of Visual Delight

by Julian Rothenstein, Mel Gooding

Chronicle Books

2000, 112 pages, 9.9 x 0.5 x 12.7 inches, Paperback

$9 Buy on Amazon
See sample pages from this book at Wink.