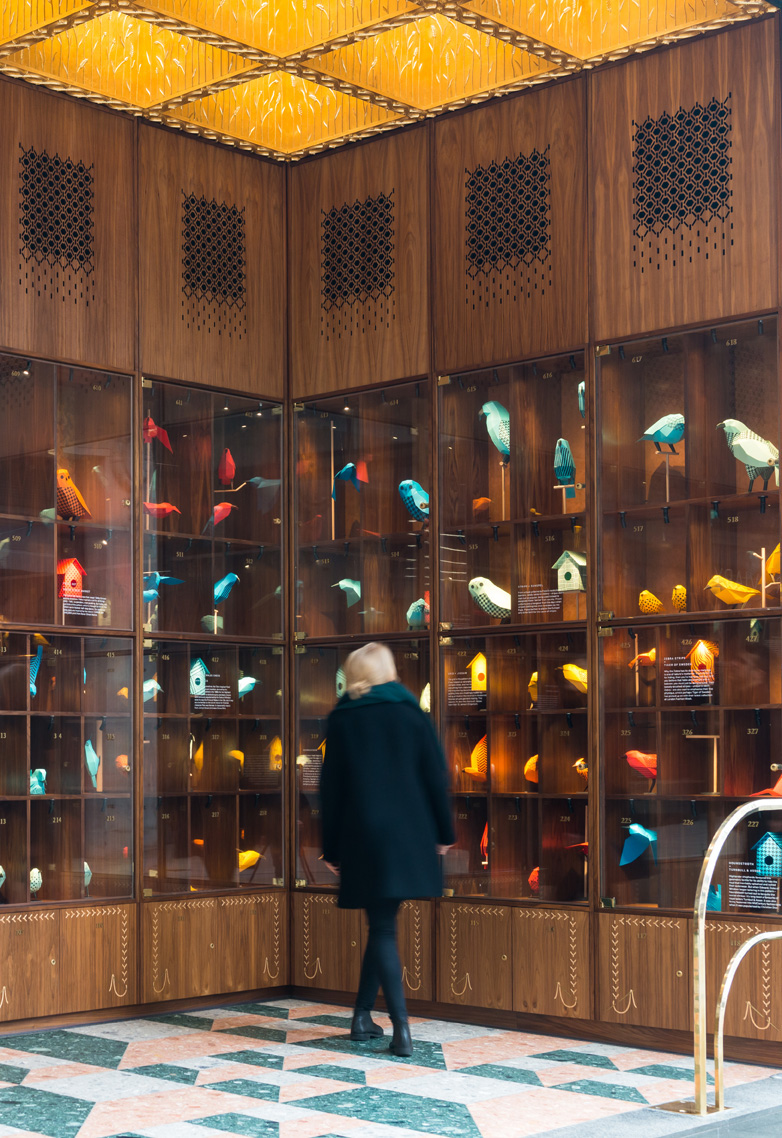 The Paper Aviary just completed a successful free exhibition of beautifully-crafted paper birds. Let's hope it travels following its inaugural success!
Via The Crown Estate:
The Paper Aviary takes inspiration from Charles II's exotic birdcage, which housed his collection of tropical birds during the 1600's in the heart of St James's Park. It was this aviary that lent its name to London's famous Birdcage Walk.

This new installation in the St James's Market Pavilion – designed in 2016 by Studio Weave as a permanent art space in St James's Market - aims to capture the wonder evoked in 17th century London at the sight of bright green Sulawesi hanging parrots, red and yellow lories and lorikeets and huge marauding cassowaries in the heart of the city.

Bringing the story of the aviary to life today the exhibition is a display of exotic paper birds created by Argentine design and illustration studio Guardabosques known for mixing extraordinary craftsmanship with wit and humour.

More info on the St James's London website.
• The Paper Aviary (via Estudio Guardabosques)