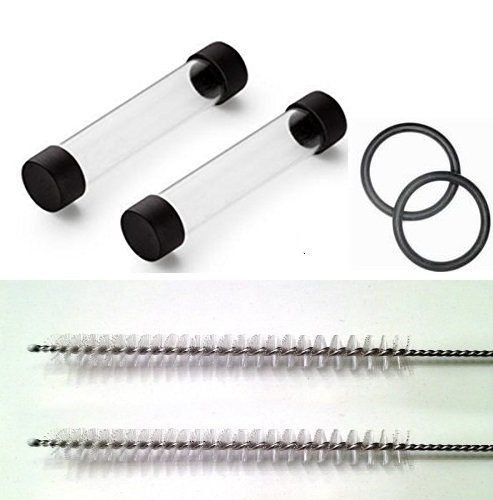 The Twisty Glass Blunt is powerful. If you are anything like me, you'll likely need some replacement glass tubes for when you've gotten too twisty, but want to keep on twisting.
I broke my TGB on day one. I was so "overwhelmed,' I dropped it 2-3 hours into Twisty Glass Blunt ownership. I was heartbroken. The TGB and I had just been introduced, but luckily Amazon was there to deliver two replacement tubes lickety split! These tubes fit, come with extra o-ring, cleaning tools, and rubber end caps! Huzzah!
The Twisty Glass Blunt is an amazing smoking device. A fully loaded TGB should more than last all day at a rock festival, or company off-site. You pack an awful lot of weed into the glass tube, and use the corkscrew to remove the ash and advance good weed to the fore. Not only does it eliminate the need to constantly pack bowls, or roll joints, the TGB makes sure every hit is fresh, green weed.
The Twisty Glass Blunt also fits most bong bowls perfectly.
Twisty Glass Blunt via the Boing Boing Store
Twisty Glass Replacement 2 pack via Amazon