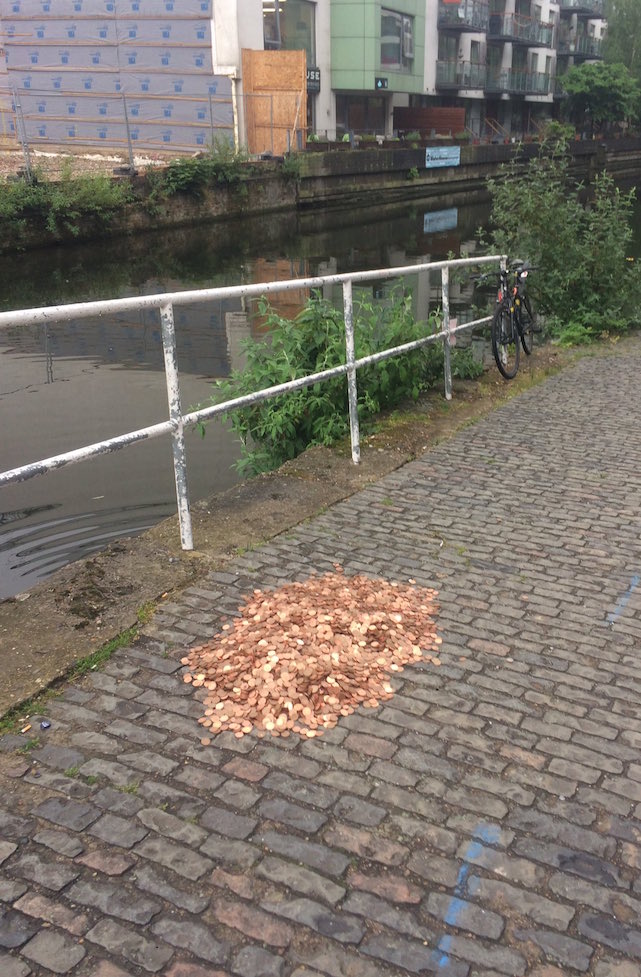 When Jamahl McMurran hosted Croatian artist Lana Mesic at his home, she faced a problem: she had 15,000 loose coins from an art project. They decided to dump them on a nearby path and document the reactions, which did not disappoint.
A few people grabbed a handful and went their way. Some kids filled small bags or sorted them. One person put their umbrella in the pile for a stylish photo. One cyclist did a modified Scrooge McDuck:
Eventually some blokes took every last one, but it was fun while it lasted.
• What happens when you leave 15,000 2p coins by Regent's Canal as a social experiment... two thieves swipe them all (Evening Standard)