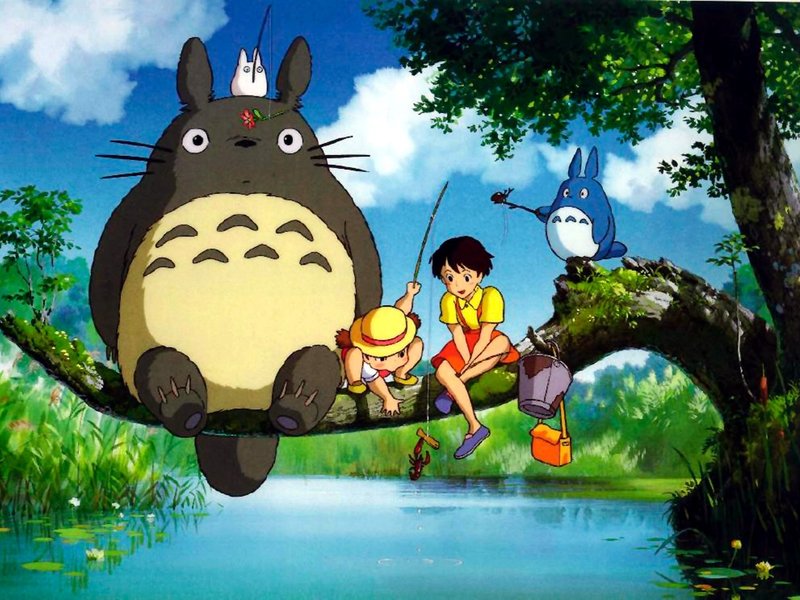 Japan's iconic animation Studio Ghibli, co-founded by anime director Hayao Miyazaki, is developing a 'My Neighbor Totoro' theme park.
The park is slated for a 2020 opening in Japan's Aichi Prefecture.
The governor of Aichi Prefecture, Hideaki Omura, announced the plans at a news conference Thursday.
"Studio Ghibli's films have love toward living creatures and Earth, which fits the concept of the expo," said Omura.
"I would like to pass down this idea to future generations."
'Ghibli Park' will encompass roughly 500 acres in Aichi's Expo Park, site of the 2005 World's Fair. The park already has a life-size replica of the house featured in the film, and will feature the rest of the 'Totoro' universe around a theme of "respecting and embracing nature," Omura said.
PHOTO: "The Ghibli attraction Satsuki and Mei's House in shown at the 2005 World Expo in Nagakute, Aichi Prefecture, in April 2005." Japan Times.
Snip:
The 200-hectare commemorative park, also known as Moricoro Park, hosted the 2005 World Expo in Nagakute, Aichi Prefecture. Under the plan, playgrounds and other parts of the park will be used to host Ghibli Park to avoid felling trees, according to the governor.

The park, which attracted some 1.6 million visitors in fiscal 2016, already hosts the attraction Satsuki and Mei's House, which was modeled after the house belonging to the lead characters in the film "My Neighbor Totoro."

[via NPR]