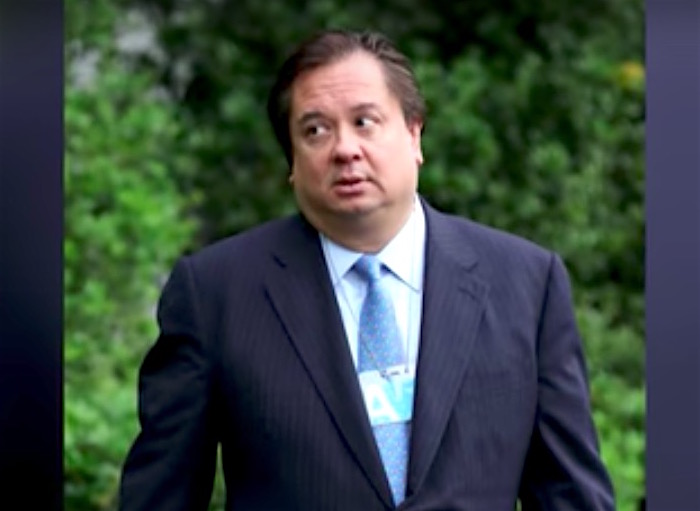 After two years of not tweeting, George Conway – Kellyanne Conway's husband – took to Twitter today to respond to Trump's whiny tweets this morning about his attempted travel ban.
Trump's tweets went like this:
"People, the lawyers and the courts can call it whatever they want, but I am calling it what we need and what it is, a TRAVEL BAN!"
"The Justice Dept. should have stayed with the original Travel Ban, not the watered down, politically correct version they submitted to S.C."
"The Justice Dept. should ask for an expedited hearing of the watered down Travel Ban before the Supreme Court - & seek much tougher version!"
George Conway, who was considered for various positions in the Trump administration, according to Politico, and "was a candidate for the solicitor general post and the front-runner to head DOJ's Civil Division until he withdrew his name from consideration last week," pulled out his rusty Twitter account to mock Trump.
"These tweets may make some ppl feel better, but they certainly won't help OSG get 5 votes in SCOTUS, which is what actually matters. Sad," Conway wrote, referring to the Office of the Solicitor General, which argues before the Supreme Court on behalf of the Trump administration...

In subsequent tweets Monday, Conway made clear: "I still VERY, VERY STRONGLY support POTUS, his Admin, policies, the executive order and of course, my wonderful wife."

That's why, he continued, "I said what I said this morning. Every sensible lawyer in WHCO and every political appointee at DOJ wd agree with me (as some have already told me). The pt cannot be stressed enough that tweets on legal matters seriously undermine Admin agenda and POTUS--and those who support him, as I do, need to reinforce that pt and not be shy about it."