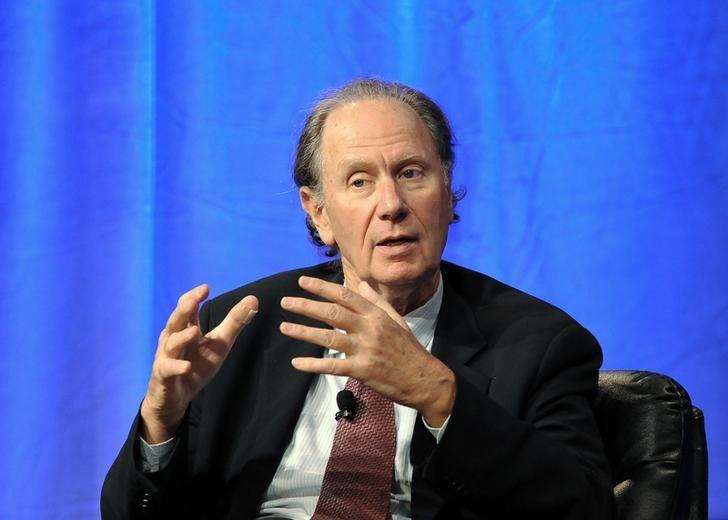 Beleaguered rideshare behemoth Uber is in hot water over an internal culture in which sexual and racial harassment ran riot. At a big company-wide meeting on Uber's sexual harassment problem, billionaire board member David Bonderman made what he later admitted was an "inappropriate" comment about women. Why are we not surprised?
The incident comes as Uber flails its way through a leadership crisis that--this week alone!--included the forced stepdown of CEO Travis Kalanick, and his close ally and confidante Emil Michael, Uber senior vice president.
From the Washington Post:
At the event, Bonderman made a joke about women, saying that adding female board members would make it "much more likely there'll be more talking," said several people who heard the remarks.

The comment came as an interruption of fellow board member Arianna Huffington, who was explaining the benefits of having more female representation on Uber's board.

In an email that was sent later to company employees, Bonderman said: "I want to apologize to my fellow board member for a disrespectful comment" that he called "inappropriate."

Bonderman, the 74-year-old co-founder of a private equity firm, also apologized personally to Huffington.

"David has apologized to all Uber employees for a remark that was totally inappropriate and against the new culture we are building at Uber," Huffington said in a statement.
When Kalanick returns hasn't been determined. Assuming he does, he can look forward to a "review" of his responsibilities, with other executives perhaps taking some of them off his plate.
"The ultimate responsibility, for where we've gotten and how we've gotten here rests on my shoulders," Kalanick wrote in an all-staff e-mail.
"There is of course much to be proud of but there is much to improve. For Uber 2.0 to succeed there is nothing more important than dedicating my time to building out the leadership team. But if we are going to work on Uber 2.0, I also need to work on Travis 2.0 to become the leader that this company needs and that you deserve."
[PHOTO: David Bonderman during the 2014 Milken Institute Global Conference in Beverly Hills, California. REUTERS]