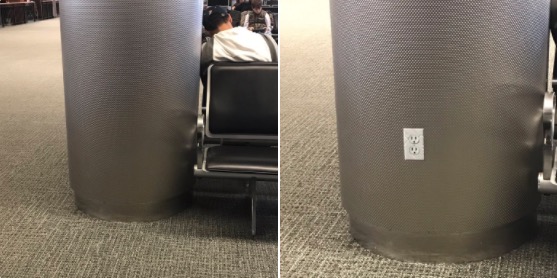 Got one! pic.twitter.com/bfxE4TFTWr

— Just Basic Dave (@JustBasicDave) June 14, 2017
Just Basic Dave has quite a sense of humor. He has stickers that look like power outlets and he sticks them on walls and columns at airports, then records the people who try to plug chargers into them. I have to admit it's kind of funny, but still.
Got em! pic.twitter.com/YFz4Dh80qo

— Just Basic Dave (@JustBasicDave) June 14, 2017
First outlet sticker is up. pic.twitter.com/awJEOxpzjq

— Just Basic Dave (@JustBasicDave) June 14, 2017