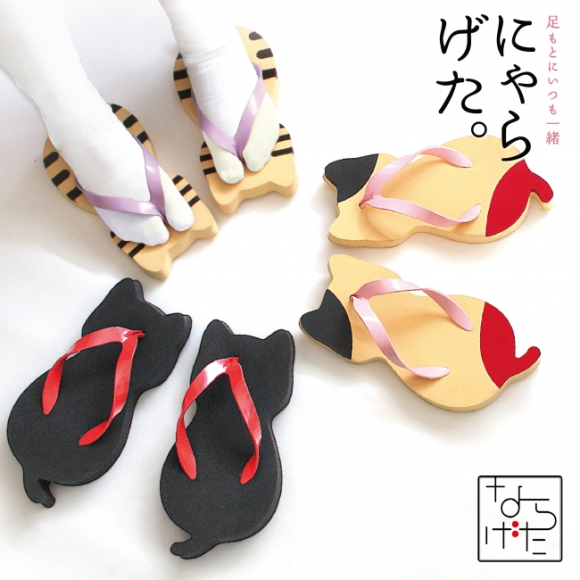 I can think of at least three feline-loving friends of mine who are going to flip when they see these cute cat-shaped sandals.
With the soles shaped like the silhouette of a cat, the "Nyarageta" is a fun take on traditional Japanese geta sandals. Geta sandals are sort of a cross between clogs and flip-flops and are usually made with wooden soles. This version, however, is made with a softer material called "elastic cell foam sponge EVA."
According to SoraNews24, even the name is playful: "Nya" means meow, "Nara" is the name of the Japanese city where they're from and, of course, "geta" are the sandals themselves.
One pair costs 3,780 Yen or approximately $33.84.