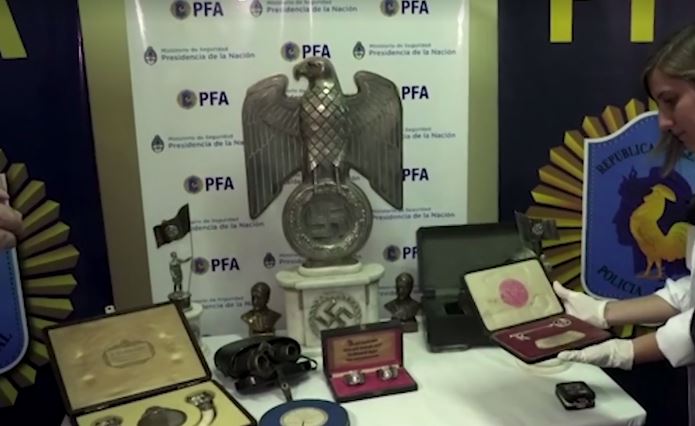 A secret passageway led to an trove of smuggled Nazi artifacts, say investigators in Argentina, and their collector is in trouble with the law.
They were put on display at the Delegation of Argentine Israeli Associations in Buenos Aires on Monday. Many Nazi higher-ups fled to Argentina in the waning days of the war, and investigators believe that officials close to Adolf Hitler brought the artifacts with them. Many items were accompanied by photographs, some with Hitler holding them.

"This is a way to commercialize them, showing that they were used by the horror, by the Fuhrer. There are photos of him with the objects," Argentine Security Minister Patricia Bullrich told The Associated Press.

The objects include a device used to measure heads. Nazis believed that one could distinguish a Jew from someone belonging to the supposed Aryan race by head measurements.
[Thanks, Matthew!]
Previously: found a locked safe hidden at the back of a closet in my new house