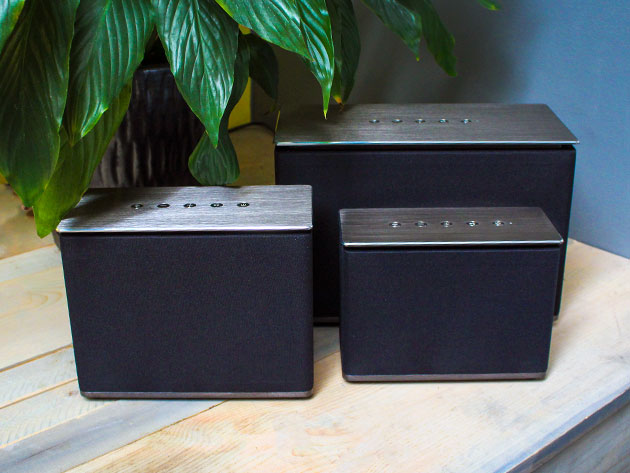 If there's such a thing as a household name for networked home audio systems, Sonos is definitely at the top of the list. And for good reason—their products provide dead-simple wireless setup, with hi-fi speakers designed for a wide variety of interior spaces. But for anyone who doesn't care about brand-name prestige, the QFX Elite Series offers a comparable experience for a smaller price. They're available in the Boing Boing Store, with the entry-level Bach variant going for almost a quarter of the cost of its Sonos counterpart at $59.99.
Like the Sonos Play:1, the QFX Bach puts out surprisingly loud, transparent sound via Bluetooth, or over your wireless network. Aside from significantly increasing range, its WiFi capabilities allow it to steal Sonos' main party trick: the ability to connect multiple units together for synchronized music playback in multiple rooms. Each speaker in your network can be EQ'd separately for DIY surround sound, or work standalone with a physical analog connection for older gear.
For a versatile home wireless speaker with nearly unlimited expandability, it's hard to beat the QFX Elite Series for the price, starting at $59.99.