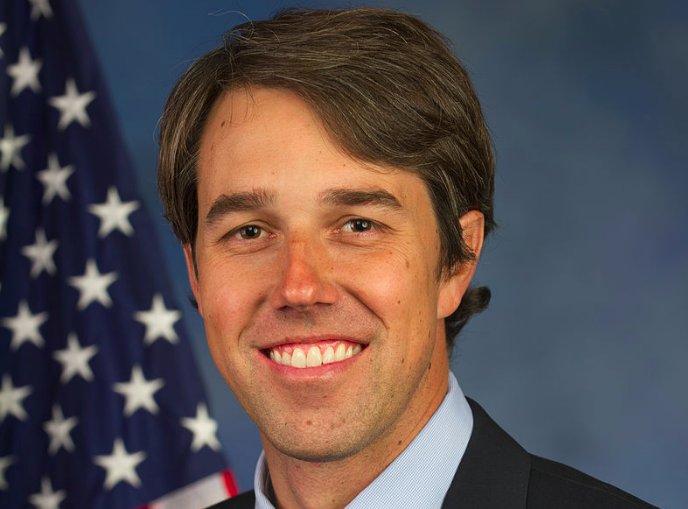 Rep. Beto O'Rourke [D-El Paso] raised over $2.1 million last quarter for a Senate race against bad person Ted Cruz [R-Satan's Asshole], in the form of 46,574 donations, primarily from in-state donors, with $0 coming from PACs.

Cruz raised $1.6M in the same period.


O'Rourke is a left-wing, Sanders-ish Dem, who supports single-payer healthcare, a woman's right to choose, and a just solution in Israel/Palestine.

But the way O'Rourke is raising money changes the game. The El Paso congressman does not have much in the way of a national fundraising network, has refused corporate PAC money, and is known among his colleagues to be a less-than-enthusiastic fundraiser. That's the kind of lawmaker who often had little future in Washington — but exactly the kind many grassroots Democrats would like to see rise. The type of person who is good at spending hours a day with doctors, bankers, lawyers and other professionals who can write four and five-figure checks is A) probably not hard-wired to be a conviction politician and B) vulnerable to have their politics diluted just by virtue of the conversations they're having day in and day out.

Former Rep. Tom Perriello,D-Va., said that spending so much time on the phone fundraising winds up creating "an enormous anti-populist element, particularly for Dems, who are most likely to be hearing from people who can write at least a $500 check. They may be liberal, quite liberal in fact, but are also more likely to consider the deficit a bigger crisis than the lack of jobs."
DEMOCRAT BETO O'ROURKE TAKES BERNIE SANDERS FUNDRAISING MODEL LOCAL IN RUN AT TED CRUZ
[Ryan Grim/The Intercept]