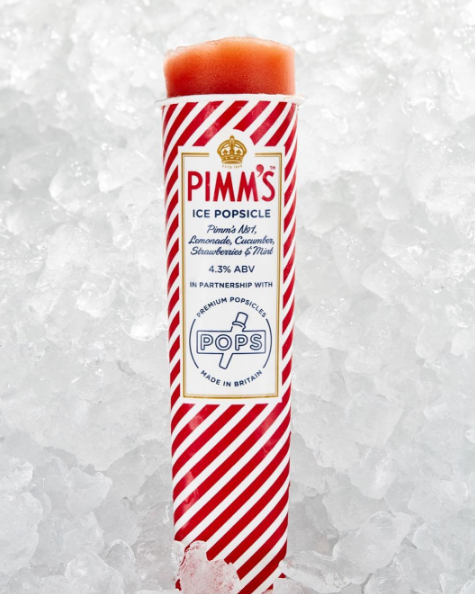 I remember years ago, after a long hot hike, a British friend of mine took a Thermos of Pimm's out of her picnic basket and proceeded to pour us drinks. I still remember how "civilized" I felt sipping my refreshing little plastic cup of Pimm's in the woods.
Now POPS, a British popsicle brand known for their line of fancy alcoholic frozen treats, has created something delightful to combat the oppressive heat of summer: the Pimm's Ice Popsicle. They've frozen Pimm's No.1 (which is essentially a gin liqueur), lemonade, cucumber, strawberries and mint together into a icy stick.
Each ice pop has 32 calories and 4.3% ABV and would be easy to pack in a small cooler for small "emergencies."
Oh yeah, one bad thing, they're not available in the States (yet?).
Thanks, Jessica!