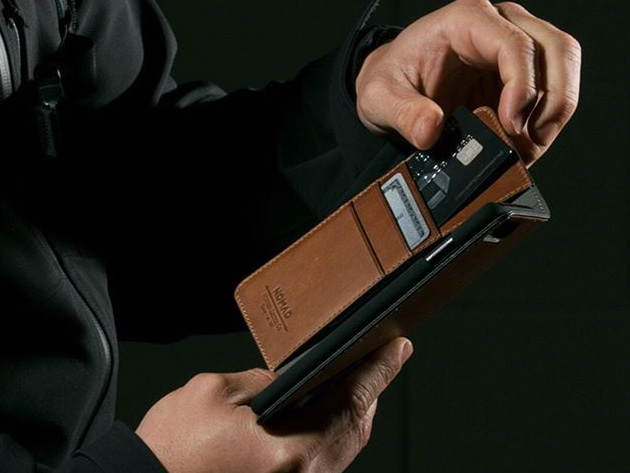 "Phone, wallet, keys." Many of us recite these words to ourselves each time we leave home, or the office, or a friend's house, or anywhere at all. They're the typical essentials we all carry every single day, and would absolutely hate to lose. If you're a Samsung Galaxy S8 user, however, you can trim the list down to, "wallet, keys," when you've encased your phone in these Leather Folio Wallets.
Made from minimally treated, vegetable-tanned leather from Horween leather, one of America's oldest tanneries, these cases include a tough, polycarbonate frame and are designed to beautifully patina over time. The case holds 3-6 credit cards, plus folded cash, so you can keep your pockets lean while protecting your phone.
You can pick up one of these wallet cases in the Boing Boing Store for $49.95.