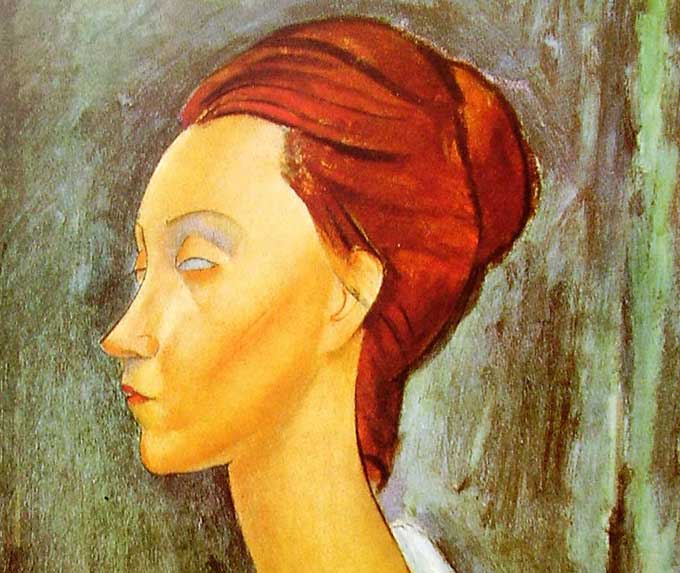 The work of the late artist Amedeo Modigliani (1884 - 1920) is in high demand. In 2015 his painting Nu Couché (1917–18) was purchased at auction by a Chinese art collector for $170.4 million. Naturally, there are a lot of fake Modigliani pieces in circulation. Earlier this month authorities in Genoa, Italy confiscated 21 suspected fakes attributed to Modigliani. They were on exhibit at at the Doge's Palace, where 100,000 visitors have viewed the suspected forgeries, and an art critic said they were lousy fakes. From The Telegraph:
"They did the right thing. This was absolutely shameful,' said Carlo Pepi, the 79-year-old Tuscan art critic and collector who alerted authorities about the suspected fraud.
"A Michelangelo is a Michelangelo. A Picasso is a Picasso. But when a painting is a fake, it is missing its soul, and these were missing that three dimensional elegance of Modigliani - even a child could see these were crude fakes," he told the Telegraph on Sunday.
Mr Pepi has spent decades battling art fraud. He began publicly expressing doubts about Genoa's Modigliani exhibit in February, when the palace first began promoting it with a reprint of the 1918 oil painting "Marie, daughter of the people."
"My goodness, when I saw the poster of Marie and then looked through the catalogue and saw the others, I thought, poor Modigliani, to attribute to him these ugly abominations."
Image: "Portrait of Lunia Czechowska." Probably by Modigliani