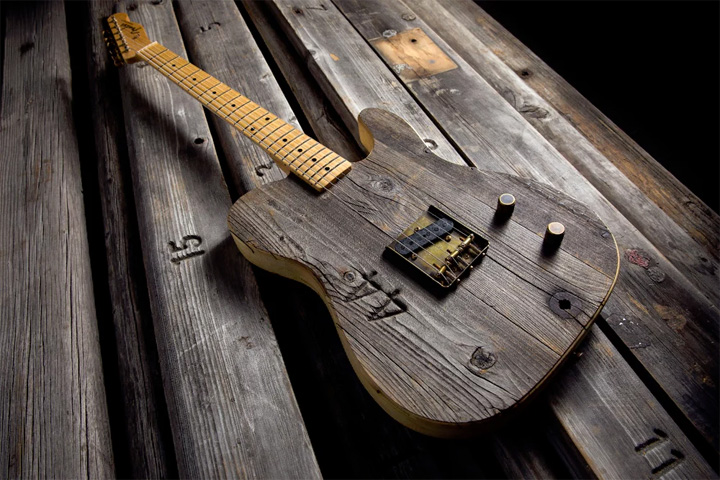 $12k for a guitar made of the boards where people sat and listened to historic concerts.
What kind of pick-up does this fantastically expensive beauty come with? Best I can tell: Black. I hope it sounds really, really good.
This is especially the case with Fender's new, limited edition Front Row Legend Esquire line. Made in Fender's Custom Shop by Master Builder Yuriy Shishkov, these special Telecasters are built to order using 100–year–old Alaskan yellow cedar from the Hollywood Bowl's original bench boards.

Since its official opening in the summer of 1922, the Hollywood Bowl has spent almost 100 years hosting some of the biggest acts of every decade. Louis Armstrong, the Beatles, the Rolling Stones, the Grateful Dead, the Beach Boys, and Black Sabbath are just a smattering of the talent that has graced the Bowl's stage, and now, you can own a functional piece of its history.

Shishkov maintained the characteristics of each piece of bench board that he used, with all of its original scratches, cracks, and bolt holes. The top of each guitar will also feature the original seat number.
Via Reverb
(Thanks, Jason Mancebo!)