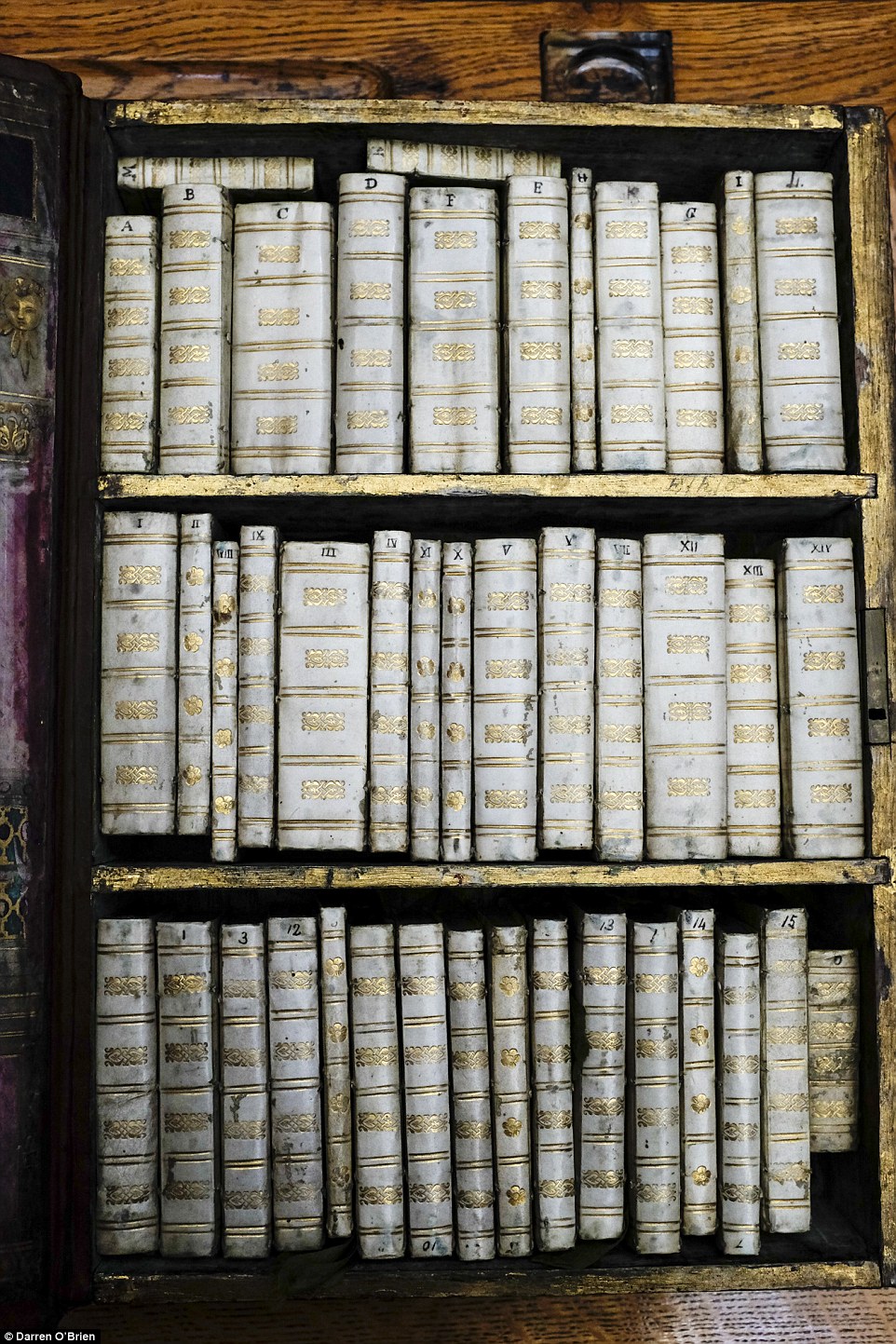 Said to be the first example of a portable, miniaturized selection of books, this 17th-century traveling library toured England and was reportedly commissioned by William Hakewill, MP., who liked it so much he made several more.
The miniature library was contained in a wooden case, bound in brown turkey leather, disguising it as a large folio volume, containing three shelves of gold-tooled vellum-bound books.

Now it may not be backlit or be able to use Wi-Fi, but back in 17th century England only four families were lucky enough to have one.

Stella Butler, University Librarian and Keeper of the Brotherton Collection, said: 'The Jacobean travelling library - one of only four made - dates from 1617 and is one of the most curious items in the Brotherton Collection. The miniature books are contained in a wooden case disguised to look like a large book. It's essentially a 17th century e-book reader such as a Kindle.'
Is there a good "briefcase 'o books" you can buy nowadays? You can get plenty of sets, for sure, including miniature encyclopedias and classic fiction, but none are designed to travel.