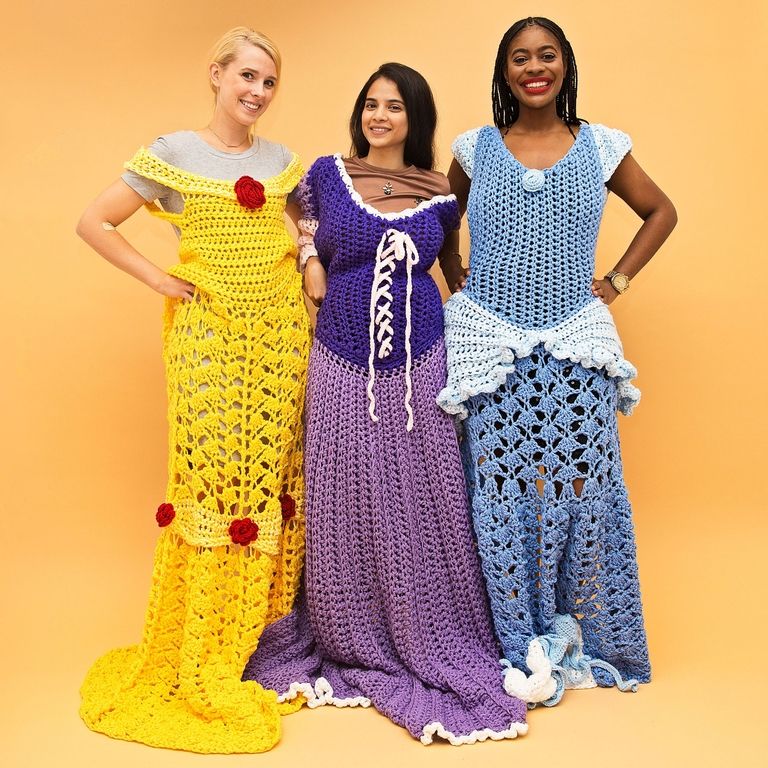 Carol Hladik was laid up on the sofa with an injury when she thought a fun blanket might help her feel better. The result was Disney princess-inspired crocheted dress blankets.
Now she offers the patterns on Etsy. Via Cosmopolitan:
Hladik soon will add a mermaid-inspired green princess gown to the line and has plenty of design ideas for more blankets to come. For now, she's sticking to selling only the patterns rather than completed blankets — so grab your grandma, your hipster friend, or whoever in your life knows how to crochet, and beg them to make you one of these beauties.

Better yet, teach yourself! Hladik says once you watch a few YouTube videos to learn the different stitch terms, the rest is simply repetition.
• These Princess Dress Blankets Will Make You Feel Like Royalty While Lying on Your Couch (Cosmopolitan)