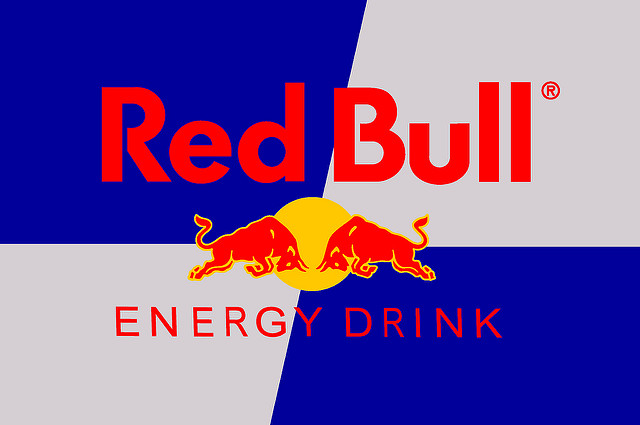 The 32-year-old grandson of the billionaire who invented the Red Bull energy drink killed a policeman in Thailand five years ago and is still living the life of luxury. And now Interpol has issued a "red" alert, asking for member countries to arrest and extradite him.
The wealthy heir, Vorayuth Yoovidhya, from Thailand, was zipping around in his Ferrari when he hit a policeman on a motorcycle, dragging the officer and the bike behind the fancy car for at least nine feet before stopping. This was in September, 2012, when he was 27-years-old, and Voovidhya, who goes by the name "Boss," has been dodging the law ever since, simply by not showing up for court.
But he's not hiding out in some cabin in the woods, like you might imagine a fugitive to do. No, this entitled gentleman has been living the Red Bull lifestyle, with the help of his family. According to AP News:
Within weeks of the accident, The Associated Press has found, Vorayuth, then 27, was back to enjoying his family's jet-set life, largely associated with the Red Bull brand ... He flies around the world on private Red Bull jets, cheers their Formula One racing team from Red Bull's VIP seats and keeps a black Porsche Carrera in London with custom license plates: B055 RBR. Boss Red Bull Racing.

Nor is he all that hard to find. Just last month, social media clues led AP reporters to Vorayuth and his family vacationing in the ancient, sacred city of Luang Prabang, Laos. The group stayed at a $1,000-a-night resort, dined in the finest restaurant, visited temples and lounged by the pool before flying home to Bangkok.
And according to NPR:
Vorayuth's case has drawn attention to the apparent impunity of the extremely wealthy in Thailand. "Justice has failed," read one headline in the Bangkok Post in 2013. An AP piece from 2016 called Vorayuth a "famous untouchable," one of a generation of "deadly rich kids" causing fatal crashes and dodging any punishment.
And, as is typical with spoiled brats, Yoovidhya's attorney has been filing petitions claiming that Boss has been treated unfairly.