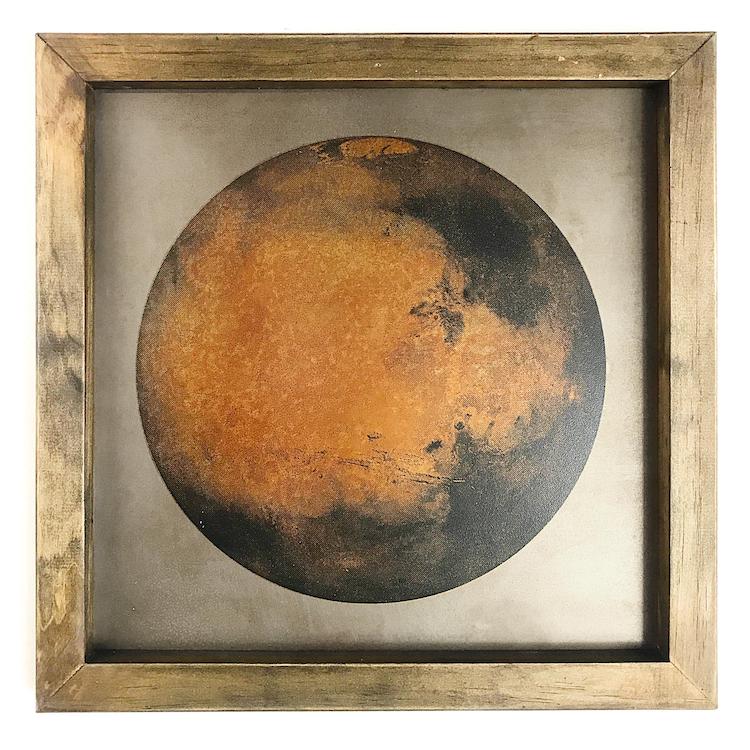 Maker Barry Abrams has been oxidizing steel discs to make them look like Mars. It's a multistep undertaking that incldes a black screen printing process and yields a cool result.
Check out his site for more info.
There's some video of the hydrogen peroxide doing its thing at the Instagram post above, so check it out!
• Rusted Mars on steel sheet metal (PLY via My Modern Met)