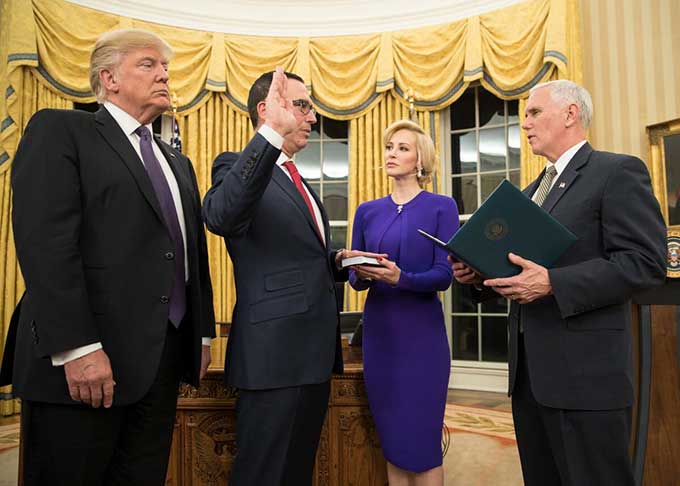 US Treasury Secretary Steven Mnuchin and his wife, Louise Linton, requested a $25,000-an-hour Air Force jet to take them on their honeymoon in Scotland, France and Italy earlier this summer.
The couple were saddened to learn that the request was "deemed unnecessary after further consideration of by Treasury Department officials." I sure hope it didn't ruin their trip.
Last month, Linton, an actress with a white savior complex and a personality that combines the worst of Marie Antoinette and Leona Helmsley, made her Instagram account private after she was criticized for making fun of people who don't have her husband's $500 million fortune.
Previously:
Steven Mnuchin and Louise Linton may have used a government plane to watch the eclipse
Louise Linton's fashion tips for poors
Steven Mnuchin's wife makes fun of Instagram followers for not being as rich as she is