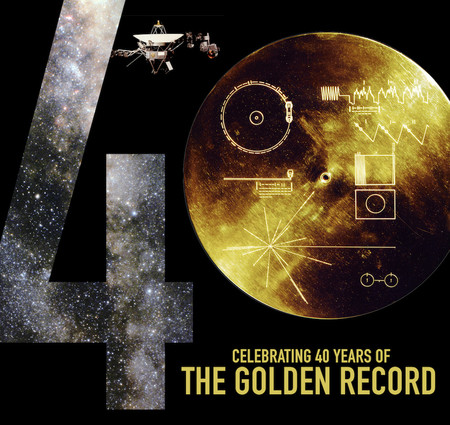 I'm honored to be included on a free panel discussion next Thursday, 9/28, at Caltech about the cultural influence of the Voyager Golden Record, the enchanting phonograph record launched into space on the twin Voyager spacecraft 40 years ago. (I co-produced the first
vinyl release of the Golden Record
with my friends Tim Daly and Lawrence Azerrad.) I'm incredibly excited to share the stage with the following inspiring individuals:
• Ann Druyan: Creative director of the Voyager interstellar message; writer, producer, and director of Cosmos: A Spacetime Odyssey

• Reggie Watts: Vocal artist, musician, comedian, and technologist

• Lynda Obst: Bestselling author, producer of Interstellar, Contact, Sleepless in Seattle, and many other films

• Ed Stone: Voyager project scientist; David Morrisroe Professor of Physics, and Vice Provost for Special Projects, Caltech
KCRW radio's music director, Jason Bentley, will moderate the discussion. Doors are 6:45pm and while it's free, reservations are required. Contact the Caltech Ticket Office by calling (626) 395-4652 to grab tickets. More details here. I hope to see you there!
Special thanks to Dan Goods of NASA's Jet Propulsion Laboratory for organizing this event!
The Voyager Golden Record is now available as a vinyl box set and CD/book package from Ozma Records.