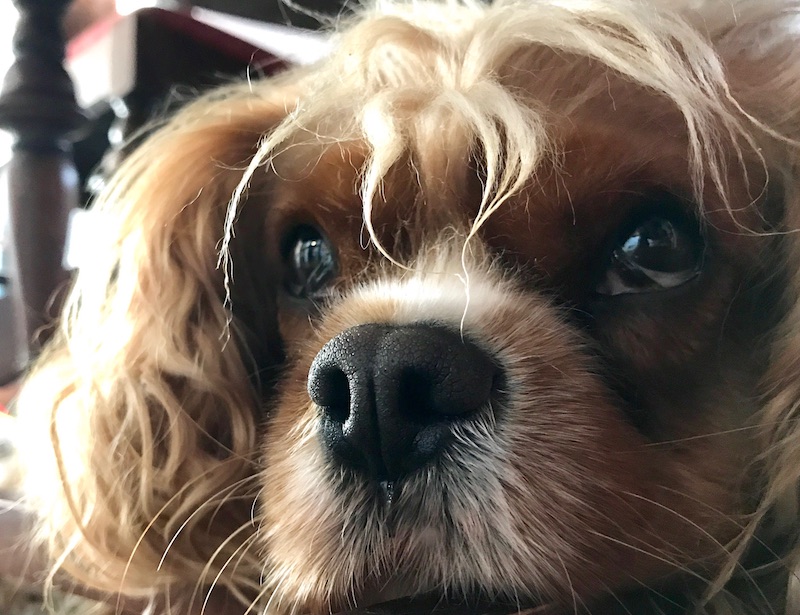 My dog Zuul's hair is an impossible mess. Isle of Dogs spray on, leave in conditioner helps some.
I've been trying all sorts of things to help keep my darling baby Zuul mat and tangle free. Her hair grows like raw cotton and requires more effort than a Great Pyrenees.
Isle of Dogs sprays on, smells good and doesn't leave a greasy sheen. Her coat is not perfect, but she sure smells nice!
I assume this is unrelated to Wes Anderson's Isle of Dogs.
Everyday Isle of Dogs Silky Coating Dog Brush Spray, Jasmine Vanilla for Yorkies, Poodles and Tangle-Prone Hair, 8.4oz via Amazon