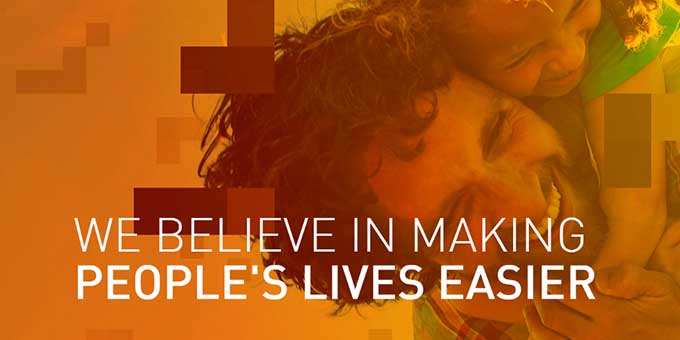 Kasper Kubica wants to know what the hell these companies do.
For example, a company with the catchy name 84.51˚ describes itself thusly:
"We make people's lives easier. Simple idea, right? Not exactly. We define 'people' as our associates, customers, clients and the communities we serve, and we work hard to achieve a deep, personal understanding about all of them. Implementing the learnings — to make their lives easier — is the hard part. Whether it's shown through offering unparalleled workplace culture and benefits, providing targeted and useful content or using data to help retail strategies come to life, we have the tools to ensure that, depending on which people we're serving, we can make it work."
And here's Kubica's musings on Meltwater:
Meltwater is a company with a simple product: A database of media contacts. These contacts are otherwise hard to find, as most reporters don't want every "disruptive" startup out there calling them to beg for a story. Yet for a few thousand dollars a year, Meltwater will give you reporters' emails and phone numbers — placing you one step closer to that elusive "Featured On:" banner.

It's a simple product. It has a simple value proposition. It should not be difficult to explain to potential customers.

And yet, the first thing you see on Meltwater's Web 20.17 parallax-ed bootstrap-ed responsive home page is the title card confidently declaring "Welcome to Outside Insight". Behind it, a video plays, showing, in order: A laptop being placed on a desk. A globe resting on a shelf. A coffee cup being set down. A clock ticking.

What?

Perhaps we'll see what this company does, what their product is, if we scroll past the first fold… "See how you can use media intelligence to inform strategy, connect with your audience, and measure success." A button invites us to try a demo, but doesn't bother to mention what this might be a demo of — clicking it takes us to a contact form, which seduces us with the promise, "Learn how to take your PR and social media marketing programs to the next level".

At this point, I've given up. I'm back to Google, back to searching for a database of media contacts, because even though I came to the Meltwater page knowing exactly what I wanted, I have no idea what they offer.