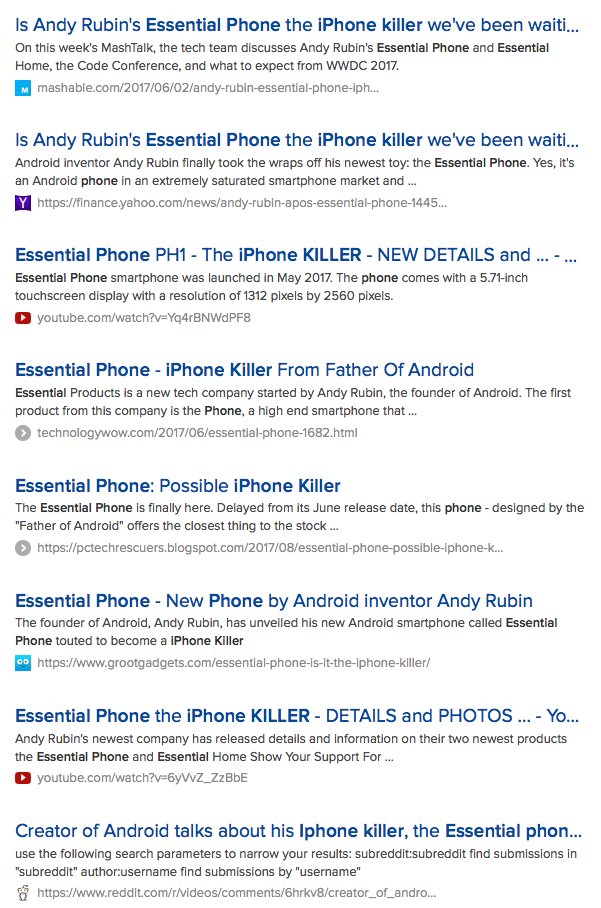 The Essential Phone, a $700 premium Android handset launched to much fanfare, has sold only 5,000 handsets.
Essential, the first major startup from Android founder Andy Rubin's venture capital firm Playground, currently sells the $699 Android-powered Essential Phone through Sprint and promises to release the Essential Home smart-home hub later this year. Essential was named as one of FierceWireless' top 15 startups to watch in 2017. The relatively low sales figures from BayStreet for the Essential phone can be contrasted with the company's valuation; Bloomberg columnist Tim Culpan recently calculated that Essential is now valued at roughly $1.2 billion, the Verge reported.
Can $3.5m in sales sustain a billion-dollar unicorn? You betteridge your life it can!
Screengrab courtesy @awhite