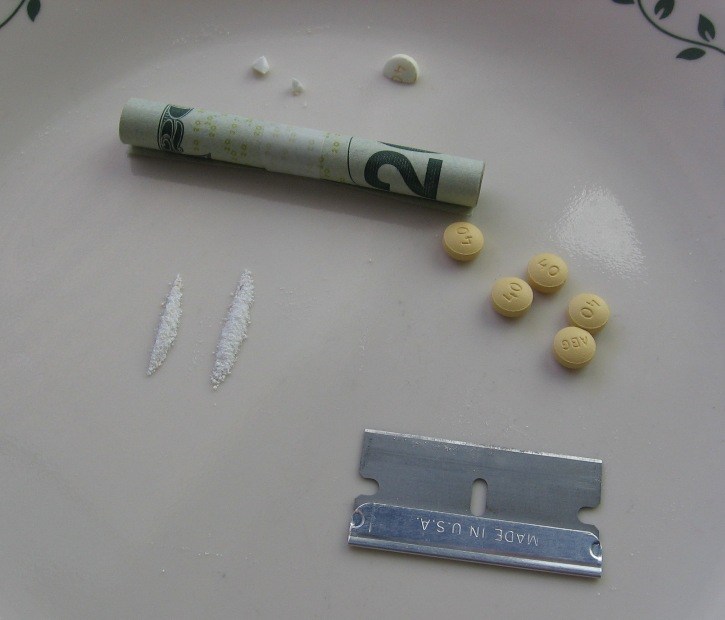 Purdue cynically created the American opiod epidemic through a combination of bribing medical professionals to overprescribe Oxycontin, publishing junk science, and aggressively lobbying regulators at every level to turn a blind eye to the destruction of the lives of millions of patient; while the company settled a record-setting criminal case, the name of the secretive family of billionaires who run Purdue and profited from the Oxy epidemic is best known for philanthropy, not profiteering: the Sackler family.
The Sacklers directly managed and oversaw the development and sale of Oxycontin, including an aggressive campaign to expand the kinds of pathologies that would be treated with the powerfully addictive painkillers. The company admitted that it knew that doctors harbored incorrect beliefs about the strength and addictiveness of its products and that they traded on this because it was making them billions.


Princeton economist Alan Krueger believes that one in five Americans who no longer participates in the labor force does so because of addiction to Oxtcontin.
The Sackler family are prominent philanthropists whose donations have bought them naming rights at some of the world's great museums, galleries and universities. But for all that name recognition, the source of their fortune is largely unknown -- according to the director of Yale's Raymond and Beverly Sackler Institute for Biological, Physical and Engineering Sciences, "neither students nor faculty have ever brought up the OxyContin connection."


The deliberate strategy of profiting through abuse of OxyContin is not behind the Sacklers. Today, Mundipharma -- also owned and controlled by the Sacklers -- is pursuing overseas markets for Oxycontin using the same playbook that devastated America. Campaigns in overseas territories seek to convince doctors and patients that many conditions should be treated with the long-term use of powerful, addictive opiods, despite the clinical evidence that this is both ineffective and dangerous.
Both the World Health Organization and a bipartisan Congressional coalition have issued warnings about Mundipharma's plans, warning other countries' governments that they face grave problems if the Sacklers are allowed to re-run their American addiction project in other nations.
In May, a dozen lawmakers in Congress, inspired by the L.A. Times investigation, sent a bipartisan letter to the World Health Organization warning that Sackler-owned companies were preparing to flood foreign countries with legal narcotics. "Purdue began the opioid crisis that has devastated American communities," the letter reads. "Today, Mundipharma is using many of the same deceptive and reckless practices to sell OxyContin abroad." Significantly, the letter calls out the Sackler family by name, leaving no room for the public to wonder about the identities of the people who stood behind Mundipharma.

The final assessment of the Sacklers' global impact will take years to work out. In some places, though, they have already left their mark. In July, Raymond, the last remaining of the original Sackler brothers, died at ninety-seven. Over the years, he had won a British knighthood, been made an Officer of France's Légion d'Honneur, and received one of the highest possible honors from the royal house of the Netherlands. One of his final accolades came in June 2013, when Anthony Monaco, the president of Tufts University, traveled to Purdue Pharma's headquarters in Stamford to bestow an honorary doctorate. The Sacklers had made a number of transformational donations to the university over the years—endowing, among other things, the Sackler School of Graduate Biomedical Sciences. At Tufts, as at most schools, honorary degrees are traditionally awarded on campus during commencement, but in consideration of Raymond's advanced age, Monaco trekked to Purdue for a special ceremony. The audience that day was limited to family members, select university officials, and a scrum of employees. Addressing the crowd of intimates, Monaco praised his benefactor. "It would be impossible to calculate how many lives you have saved, how many scientific fields you have redefined, and how many new physicians, scientists, mathematicians, and engineers are doing important work as a result of your entrepreneurial spirit." He concluded, "You are a world changer."

THE SECRETIVE FAMILY MAKING BILLIONS FROM THE OPIOID CRISIS
[Christopher Glazek/Esquire]
(Image: OxyContin setup, 51fifty, CC-BY-SA)


(via Naked Capitalism)