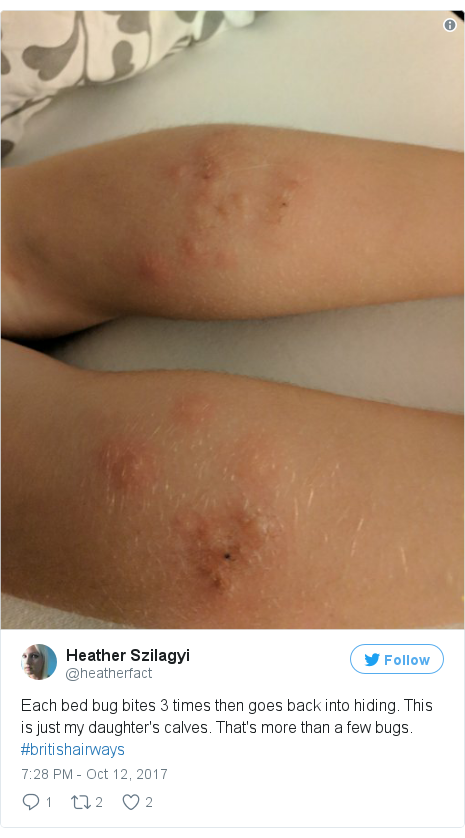 A family of three (including a 7 year old girl) on a British Airways overnight from Vancouver to London spotted bedbugs crawling on their seats and alerted the crew, but the crew said the flight was sold out and wouldn't move them, so they spent 9 hours getting gnawed by bedbugs, arriving with their skin "absolutely covered" in bites.
The family was unable to reach anyone at BA customer service by phone -- they just kept getting stuck in endless hold queues -- but when a tweet showing the child's bites went viral, BA contacted them and offered them a business-class upgrade on the way home.
It's possible the flight was genuinely sold out on the way out, but based on my experience as a 33d Order Mason Platinum Flyer on BA, I'm willing to bet that the were unsold seats in First or Business.

The airline responded when she snapped photos of their bites and Tweeted them at British Airways. British Airways upgraded the family to business class for their return trip, and apologized for the experience.



"We have been in touch with our customer to apologize and investigate further," an airline spokesperson said in a statement to CTV. "British Airways operates more than 280,000 flights every year, and reports of bed bugs onboard are extremely rare. Nevertheless, we are vigilant and continually monitor our aircraft."

British Airways Apologizes After Bed Bugs Bite Passengers On Overnight Flight [Mary Beth Quirk / Consumerist]