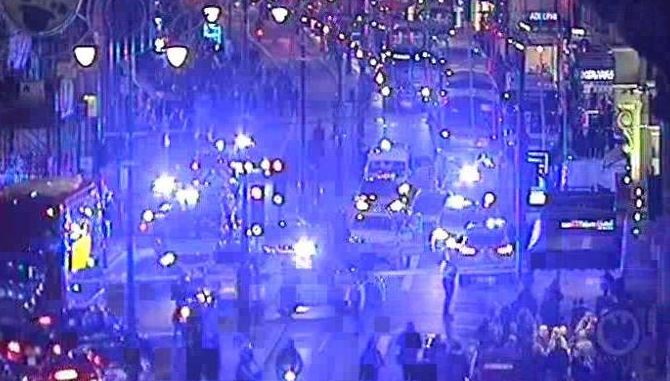 CNN and various UK media are reporting that a black taxi cab mounted the pavement in London, injuring multiple people. Police are on site, and roads are blocked to traffic and pedestrians.
Authorities are saying this wasn't a terror attack.
Nerves and security are high after a terror attack by a truck driver in New York that killed and injured cyclists in a bicycle lane, and others mowed down as the driver sped for 10 blocks. He was 29, claimed allegiance to ISIS, and that attack is considered terrorism.