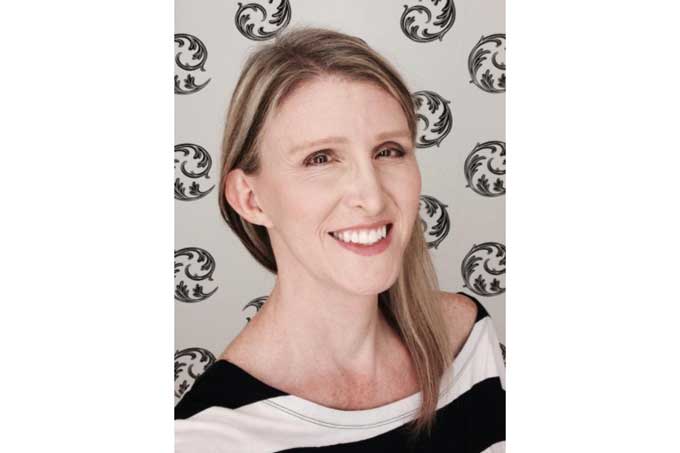 It was a treat to have my friend and regular Boing Boing contributor Andrea James on the Cool Tools Show podcast. Andrea is a writer, director, producer, and activist. Her last film, Alec Mapa: Baby Daddy, aired on SHOWTIME. She's developing a talk show called Conversations with Coco and will direct the film Becoming a Man in 127 EASY Steps in 2018.
Subscribe to the Cool Tools Show on iTunes | RSS | Transcript | Download MP3 | See all the Cool Tools Show posts on a single page

Show notes:


Braun Silk-épil 9 ($110)
"I own one of the oldest websites on hair removal, and that came out of some work I've done helping transgender women with consumer issues. And when I started on the Internet it was the Wild West and there were a lot of scams, and so I just started answering questions and putting them online, and now it's 1300 pages of information. …This is a kind of rotary tweezer. So it's a rotating head like an electric shaver, but it has tweezers on it, and as they spin they open and close and can tweeze much more quickly than a standard one-at-a-time or two-at-a-time tweezer. And the reason that this Braun Silk-épil 9 is really great is that they've added a little LED light on it so you can see the hairs, which is really helpful for someone like me who has very fine blonde hairs on my legs and things like that, and I can see them much easier as I use this."
Streamlight ProTac Tactical Flashlight ($60)
"I had a detached retina a few years ago, so my night vision is not great in one eye, and so I've become quite the connoisseur of flashlights. And I keep one on my desk at all times, and I keep one in the car. The Streamlight ProTac from my desk is a super, super bright police-style flashlight, but it's only about six inches long. …Last night there was a skunk out in my yard. It was trying to get in under the house, and I went out there to see what was going on and turned on that light, and I could see everything very easily and quickly. And it has a strobe feature as well, so it's designed for if you're in distress on the highway and you have that with you you can click it twice and it'll strobe, and people can see that from a very long distance. … The other one is a hand-cranked rechargeable light by Energizer. It's called the Weatheready 3-LED Carabineer Rechargeable Crank Light, and I love this light. The other day I was at a grocery store and this women came running up to me and said, "Oh, I dropped my wallet. I think it was underneath this car. This is where I was parked." I just pulled that out and cranked it up, and we looked around. And it was wasn't there, but it was so handy. And you don't have to worry about the batteries running out. It's really great to put in your emergency kit, whether it's for hurricanes or earthquakes or whatever. It's just a very handy little thing to have that you always know is going to work."

Fiskars 7.9-12 Foot ExtendableTree Pruning Stik Pruner ($83)
"I have this huge bougainvillea in the front of my house, which is very pretty. It's very red and vibrant, but they have really hardcore thorns on them, and so you have to be very careful as you prune it. And one of the things that I've found is super helpful is the Fiskars brand pruning stick, because I'm pretty tall, but this thing is probably 25 feet tall. And I can get pretty much anything with just a standard step ladder and this pruning stick, 'cause it extends way out and it has sort of like a pump-action shotgun. It's like you pull down on it, and that is what causes the pinchers to pinch together. And if it's too high up it also has a string that hangs down so that it goes all the way to the base and you can pull on that string if you're up past the pump-action part, and so you can get like 9, 10 feet away from your body with this thing, and it's just really great for cutting things that are high up. … The second-most popular thing I use is also by Fiskars. It's this Pro Pruner, and what I like about it is it has a curved blade. So a lot of times with pruning shears they kind of have a square blade, and you can't get as much torque on that and sometimes the branch will squirt out, but with this curved hook it really keeps the branch in there and uses that curve to get some torque on the branch."
Nature's Dog MACE ($30)
"I love dogs, but there are some ne'er-do-wells afoot in my neighborhood who don't like to clean up after their dogs, and without this stuff I was probably getting about three new batches a day between my sidewalk and the street … and so I was looking for something that, one, wasn't harmful, and two, would be very effective, and I found that this worked gangbusters. It comes in two different forms, and it's the brand Nature's MACE. It comes in a sort of granular shaker form, and it also comes in a liquid form, and I find them both helpful for different uses. … I have some gravel, and that's where most of this problem was happening, and then owners would either scrape up the gravel or they'd kick it out in the street and I'd have to replace the gravel all the time, so I put the granular stuff in the gravel. It's organic, and it smells kind of minty and lemony to us, but I think there's a rotten egg smell dogs, because I've actually seen dogs cross the street to avoid going in front of my house now, which is fine by me."